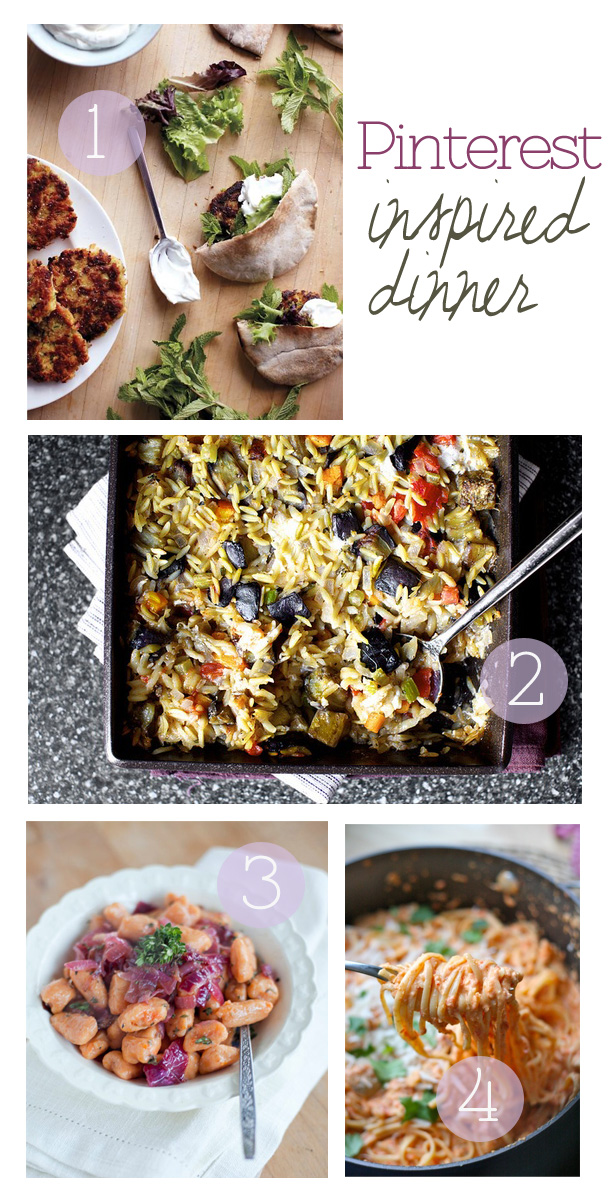 Now that I have control over my schedule again, I'm excited to use the few hours I won't spend commuting every day to make some delicious dinners. Cooking anything new definitely went out the window in the last few months, I could barely get my old stand-bys on the table a few times a week. So I'm taking a page out of my sister-in-law's book and planning at least a few new recipes to make each week. Well, I'm actually literally taking a few pages out of her books – I borrowed a few of her cookbooks this week! I can't wait to get out of the cooking rut!
I've also been digging through my Savoury and Scrumptious board on Pinterest. I'm not sure these are the most healthy recipes, but they certainly look delicious!
Where do you look when you're trying to get out of a cooking rut? Pinterest? Cook books? The grocery store? Any fun recipes to share?
1 Zucchini patties in pitas / 2 Baked orzo with eggplant and tomato / 3 Sweet potato gnocchi / 4 Roasted red pepper and goat cheese alfredo