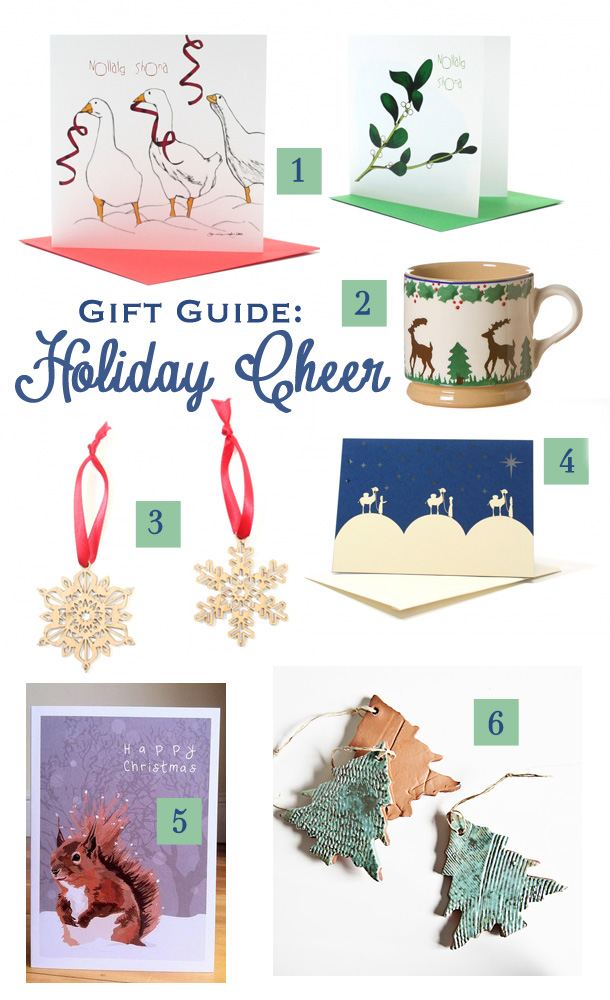 Happy Monday, friends! I hope you all had a nice weekend and/or Thanksgiving, depending on where you were! I took a few days off to celebrate my 29th (!) birthday and have a belated Thanksgiving. It was the first time in a few years that I had my birthday and Thanksgiving in Ireland but it as more festive than I thought it would be, especially considering Michael's packed basketball schedule!
Now I am in full holiday mode. Michael and I are hosting an open house this weekend so I can see lots of our friends before I leave for a month in America on Sunday! It gives me a good excuse to decorate the house and do a few Christmas projects before I go.
I thought it would be fun to put together a few holiday gift guides using only products and gifts made or designed in Ireland. I'll be sprinkling them in over the next ten days or so. First up, a little holiday cheer – cards, ornaments and a festive mug! You should be able to order all of them with time to spare before the holidays!
1 Yvonne Kennedy / 2 Nicholas Mosse / 3 Snow Event Design / 4 Snow Event Design/ 5 Ursula Celano / 6 Karo Art