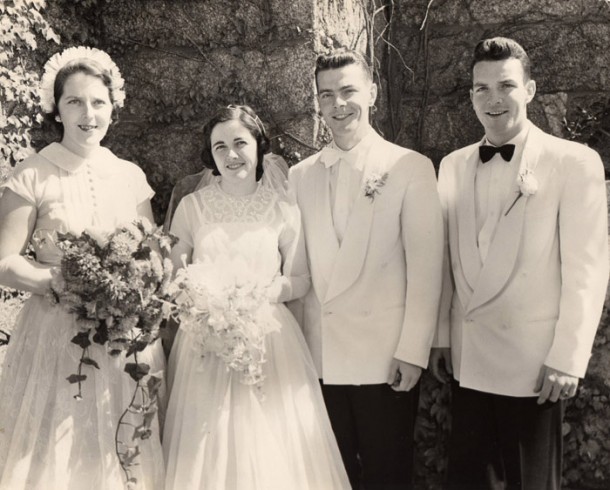 Back in February, I was standing in the kitchen making dinner and listening to Michael chuckle to himself in the living room. I'm sure he was watching something funny on the computer, but listening to him made me crack up. I remember thinking I didn't imagine I'd laugh so much when I got married.
Of course, then I got to thinking that I didn't imagine much of what marriage is actually like before our wedding, and wouldn't it be nice for newlyweds to have advice from people who have a little experience in the marriage department.
Pretty soon I was sitting at my computer, pitching the series idea to Kathryn at Snippet & Ink.  Snippet & Ink is a gorgeous site with endless wedding inspiration, but it also has a real heart for the couples who are actually getting married! I knew Snippet & Ink would be the kind of place where stories from married couples would fit right in.
So here we go! This week we're kicking off the series with a couple that is especially near and dear to my heart, my own grandparents. They have been married for sixty years and are a wonderful example to everyone around them. I can't wait to see them in a few months and give them huge hugs for being so willing to have me interview them!
I'll be interviewing another couple each week, and sharing their stories. The goal isn't to tell anyone that how one couple does things is exactly how things should be done. Instead, it's about sharing experiences in the hope that another couple could benefit as they start out in their marriage.
I hope you enjoy it as much as I do!