It's another installment in the One Day in Dublin series! My friend Naomi, a One Day in Dublin veteran, and my sister-in-law Angie joined me for a really fun day in our city.
We started by having a light lunch at Foam Cafe on Strand Street on the north side of the city. It's known for its wacky decor.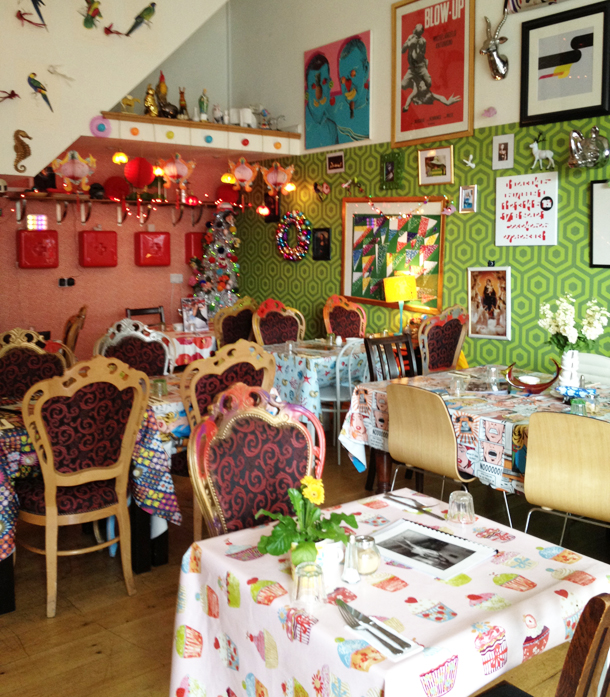 If we're being really honest, this was my second trip to Foam Cafe and both times I've found the service to be iffy and on a Saturday at noon they had no bread (?). Luckily, the salad Angie and I shared was huge and delicious and gave us lots of energy for our adventure.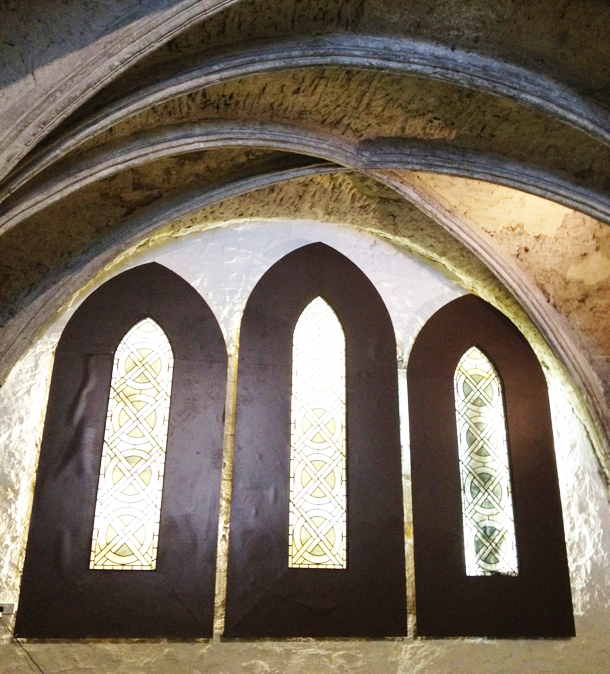 We headed off along the River Liffey and unexpectedly found St. Mary's Abbey open. It's located right outside my favorite art store, but it's never been open when I'm there. For Heritage week, it was open on Saturday, but it's usually open on Tuesdays, Wednesdays and Thursdays from 10-5pm. The Abbey was founded in 1139 and only the chapter house and another room remain. We took a quick peek inside and loved the beautiful old arched windows.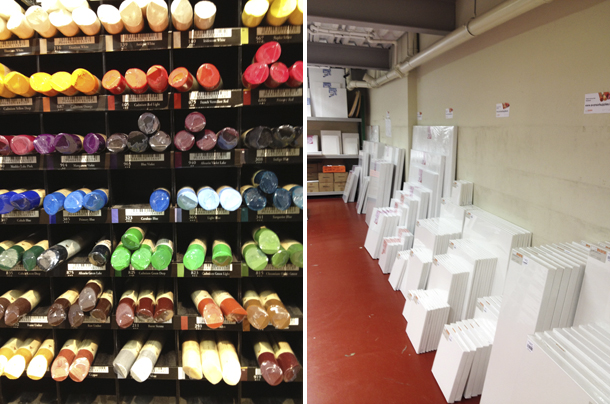 Then we popped around the corner to KM Evans Art Supply store for a quick browse. It's no Hobby Lobby, but it's one of the only art supply options in Dublin. I was thrilled to find they now carry both fabric and porcelain paint!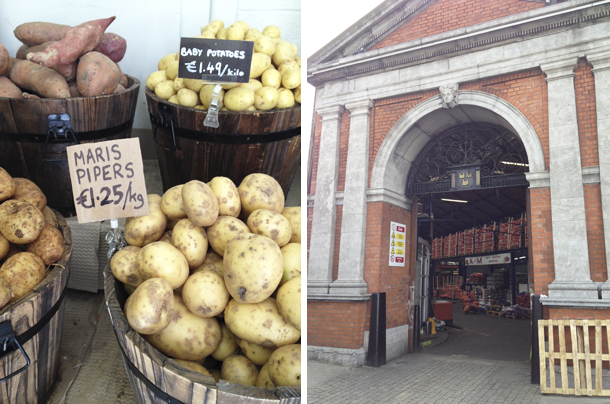 Another ten steps down the road and we stopped into a little fruit and vegetable stand outside the larger Smithfield Fruit and Flower market. The big Smithfield market closes early on Saturday mornings and we had missed it, but this little hole in the wall shop had a great selection of Irish potatoes (I'm still blown away by how many varieties there are!) and spices. I stocked up on poppyseeds and fennel seeds since they were way cheaper than the grocery store.
The Smithfield market is worth a browse – it's where Claire picked up some of her flowers for this post!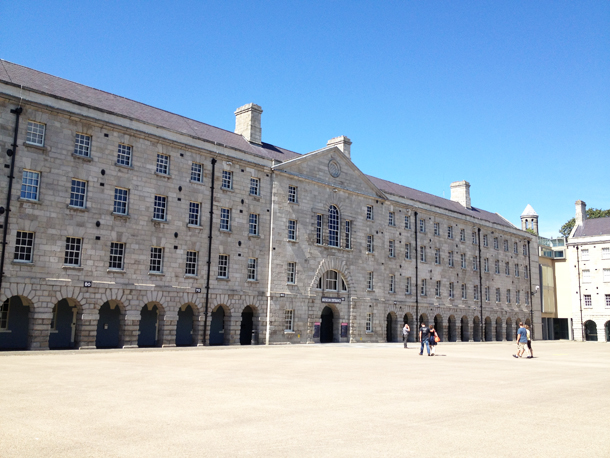 One of our plans for the day was to visit the National Museum of Ireland at Collins Barracks. By now, I'm sure you've realized I am a huge proponent of the National Museums here in Dublin. They're free and there are so many of them! On my first One Day in Dublin, I visited my favorite, the National Gallery of Art, and during the second, Michael and I checked out the bog men in the National Museum that focuses on Archaeology.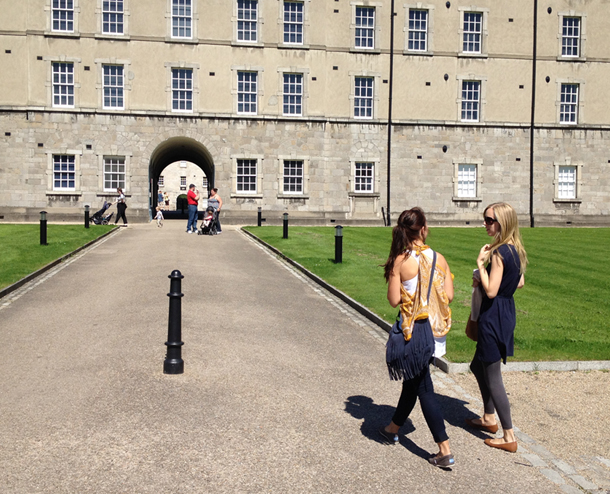 This National Museum was originally an army barracks and the building is incredibly impressive. Since One Day in Dublin is really about getting a sample of the city, we decided to pick one exhibit to explore. We chose The Way We Wore exhibit, filled with information about clothes and fashion throughout Irish history. We all found it so interesting!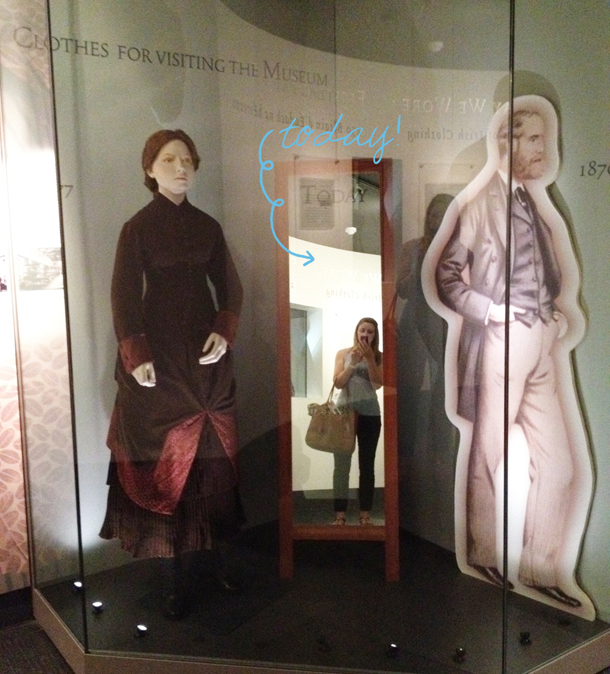 I thought this part of the exhibit was cute – a mirror to show what people wear today!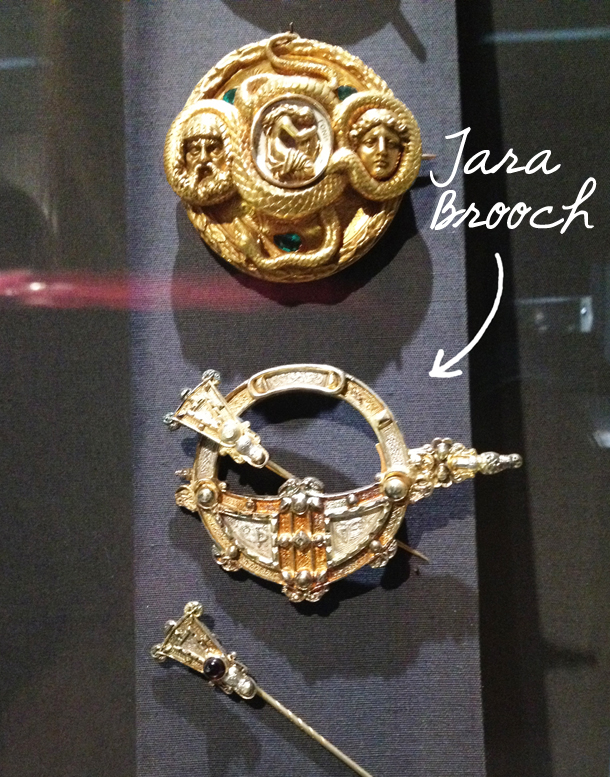 I was also excited to finally see the Tara Brooch in person after hearing lots about it. One of the artists who works out of the Irish Design Shop has done a modern version using anodized aluminum and it is so neat to see the original!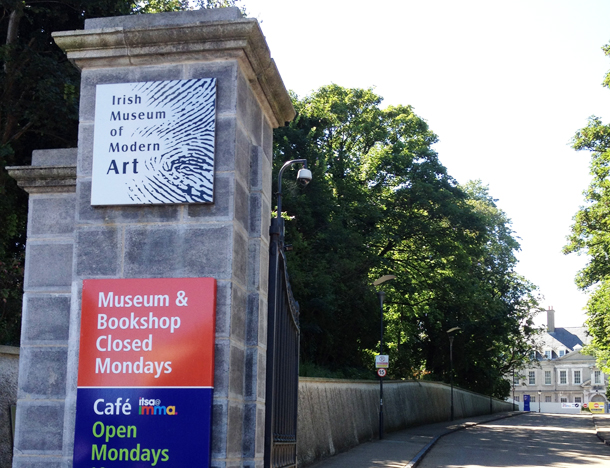 After the museum, we headed over to the Irish Museum of Modern Art only to find out it's been closed for nearly a year and is still being renovated until the end of this year! Oops!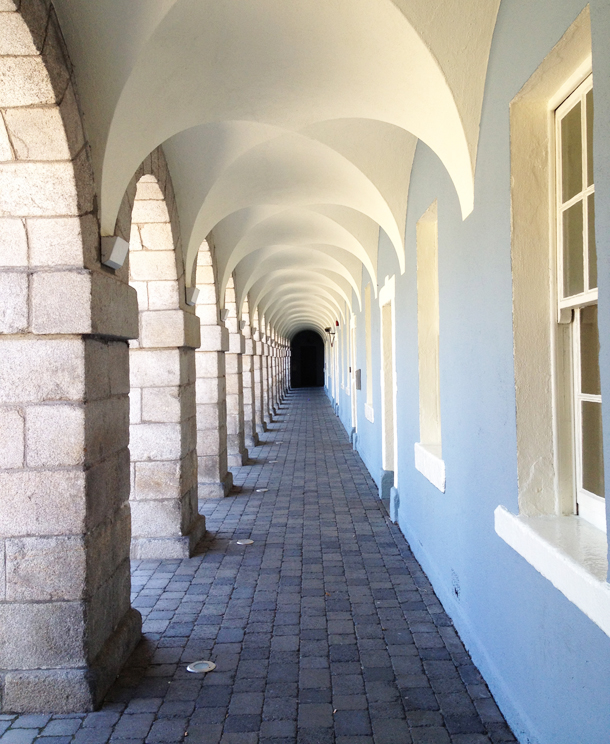 There is a smaller gallery open, but we opted to try out the Itsa Imma Cafe for a few treats instead. We picked up delicious chocolate cake and carrot cake and sat in the grass looking out at the beautiful gardens.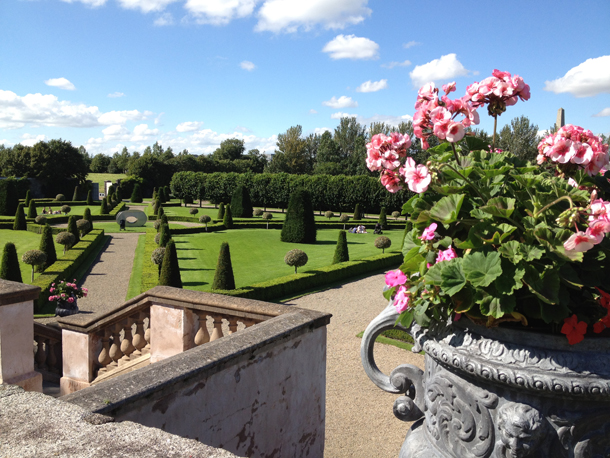 I can't wait until the museum reopens so we can enjoy the inside, but the treats in the garden sun wasn't a bad back up plan at all!
We were so smitten with the sunshine (we're starved for it, obviously!) that we decided to head home and get a beach trip going! More about that here!