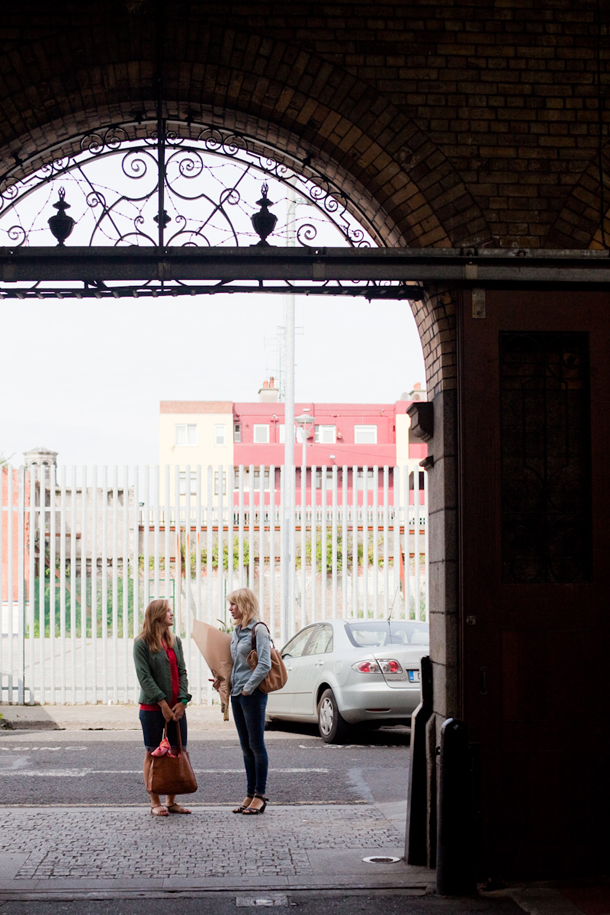 When I met up with Claire a few weeks ago to talk about the Informal Florist and put together a cute hedgerow-inspired bouquet, we started at the Smithfield Flower Market.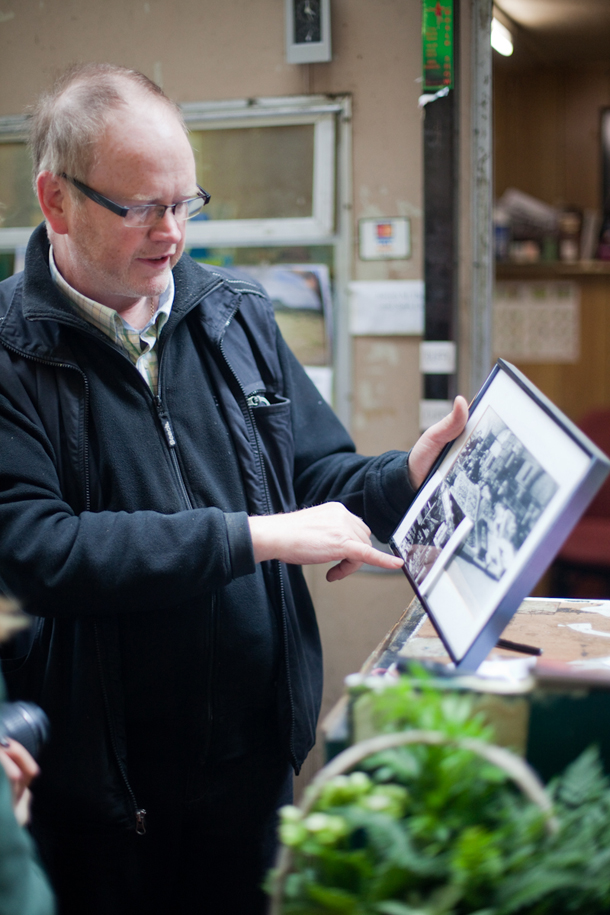 We had a nice chat with Joe Duffy, who runs one of the oldest stalls in the flower market. Claire sources most of her flowers from him, and places orders ahead of time for weddings and other events.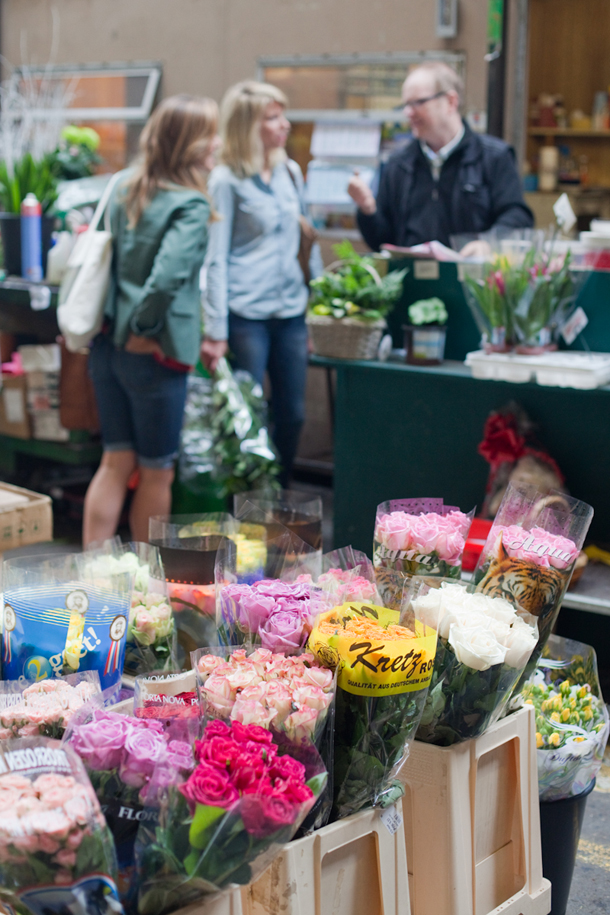 It was so interesting to hear what the flower market used to be like – Joe's grandfather once auctioned 100,000 Christmas trees at the market! Can you even believe that?! And people used to travel for miles around to sell their produce at the market.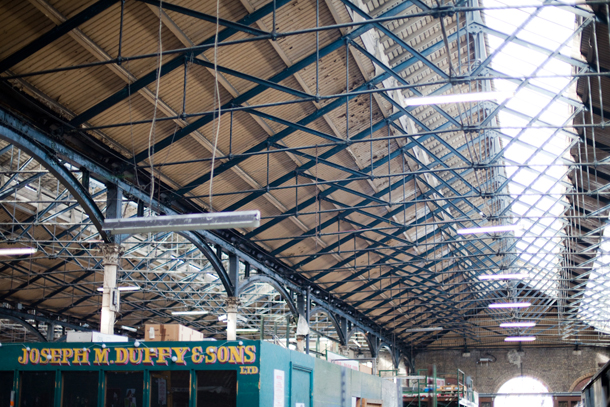 The market used to be busier and filled with more bustling stalls. Now, on a Saturday morning, it was fairly quiet. But the building is still beautiful, and the old signage gives you a taste of what it used to be like in years past.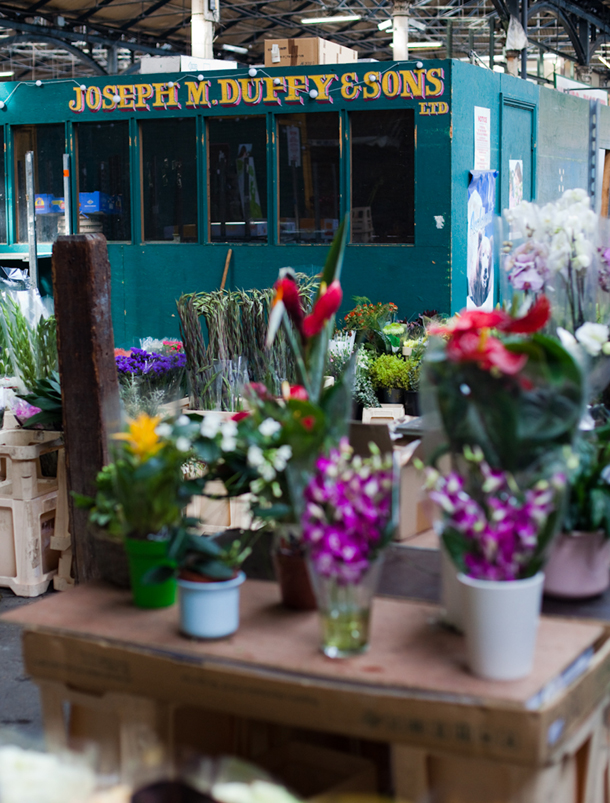 All photos by Julie Matkin of Half a Dream Away – more photos from our day over there!