Michael informed me this weekend that I don't blog about night life in Dublin often enough. I informed him that's because I don't actually spend much time going out in Dublin at night! I'm more of a homebody at night and prefer exploring during the day.
That said, we had such a fun night bopping around the city centre over the weekend. I'd say we should do it more often, but I'm still exhausted from coming home so late. Give me a few weeks before we try it again!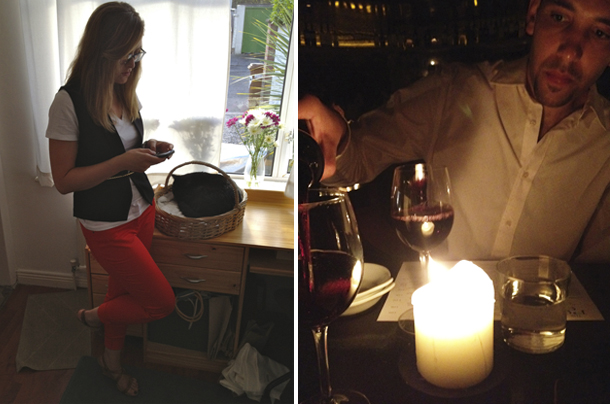 We started with tapas and rioja at the Port House. It's one of our absolute favorites. It's always packed and they don't take reservations. They won't even take your name at the door, you kind of just have to hang around until they have a table for you. But the ambiance is perfectly cozy and the food is delicious and reminds us of Michael's year playing basketball in Spain. We even found ourselves talking about moving there for a year!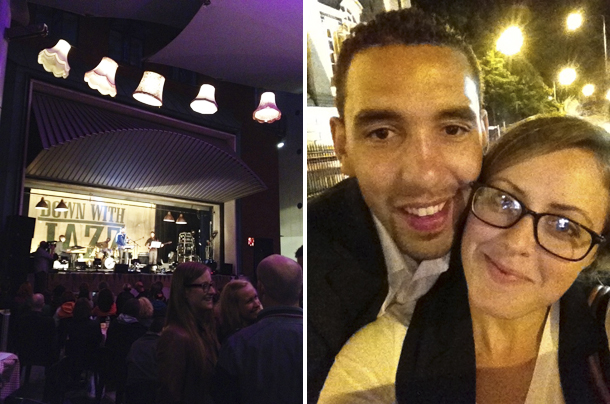 After dinner, we headed over to Temple Bar for the Down with Jazz concert. It was amazing. I think it was the first year, but I really hope they bring it back next year and also lots more often!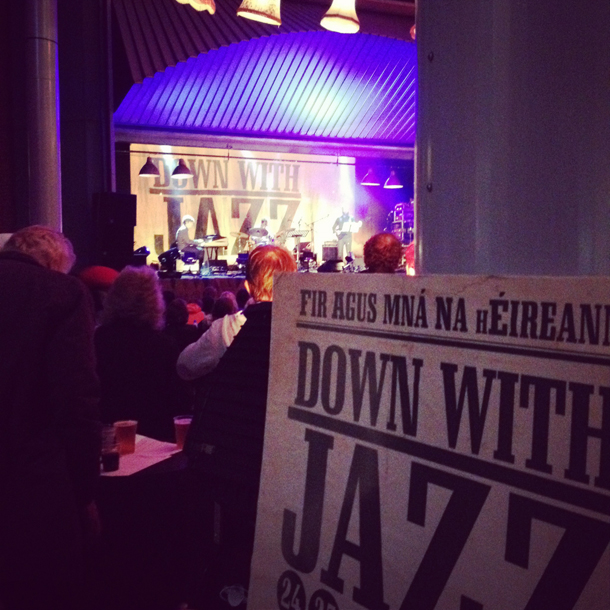 They strung these pretty lamp lights across the square and had hours and hours of live jazz.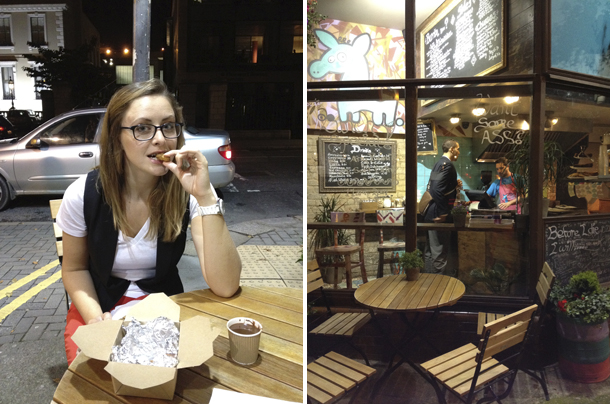 We decided it was time for dessert, so we stopped into Little Ass Burrito. We'd visited them before but hadn't tried their churros and hot chocolate. They were the perfect little treat!
And finally, we met friends at 37 Dawson Street, a bar that used to be something else but now it's the place to be at the moment. No photos from there – it was too packed! Michael loved the whiskey bar at the back where he was served his drink in a cut glass tumbler. Very fancy!
We spent Sunday recovering with brunch. I made baked french toast which was absolutely delicious, and we lounged and decided we're altogether too old to be staying out so late!