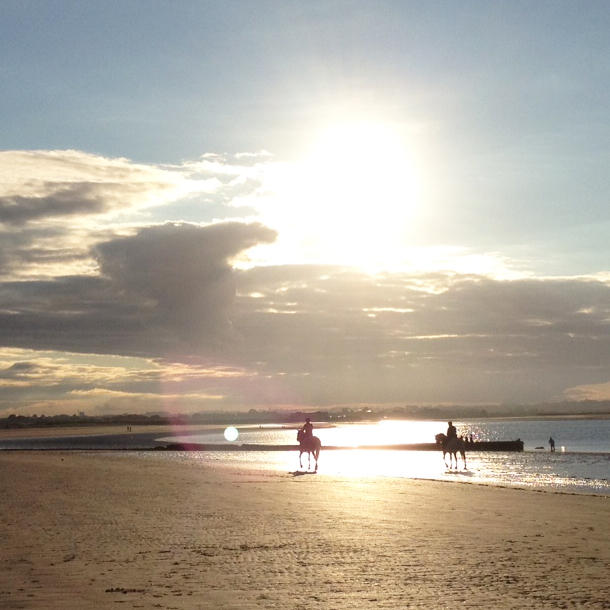 Well, sometimes Friday Finds just have to wait until Saturday. The sun was shining yesterday and since we've been having such a dismal summer, sunshine trumps all.
The only other moment of sunshine this week was an evening walk on the beach with Michael. If only we were the folks on the horses instead of watching them!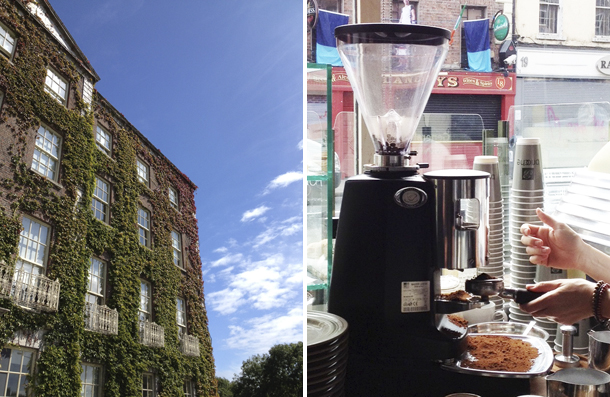 From these photos, you'd think it's sunny all the time. I love this ivy-covered building and snap photos of it whenever I walk by. And finally, I had a wonderful cup of coffee in Brioche on George's Street this week. Perhaps the best coffee I've had in Dublin!
Our plans for the weekend are up in the air – all to be decided based on how much (or little) sunshine we end up with. Michael's been scheming for a beach day (not the sun bathing kind, just the lounging around kind) and he just might get it!
In other news this week, I was so thrilled to be asked by the lovely girls at Handsome and Pretty to do a little interview. They had some really tough and thought-provoking questions!
And a few lovely links.
This tart looks light and delicious.
Very clever Irish fry breakfast salad.
Schlepping as exercise.
Stuffed succulents!
Do we have any cutting gardens in Ireland? I've never heard of them but I'd love to find one!
Have a happy weekend!