Are you sick of me talking about America? Yes, me too. I'm nearly done, I swear. It's just we did so much! That was one long, productive vacation! Bear with me, and Mainers, this one's for you!
We had a parade of visitors from Ireland during our time in America, so I went looking for inspiration for the new spots to show them in my home state. I picked up a copy of Maine Magazine (great resource if you're visiting, by the way) and saw an advertisement for Cellardoor Winery in Lincolnville. I'd never heard of it before, but when I visited their website and saw they offered guided tours and wine tastings, we hopped in the car.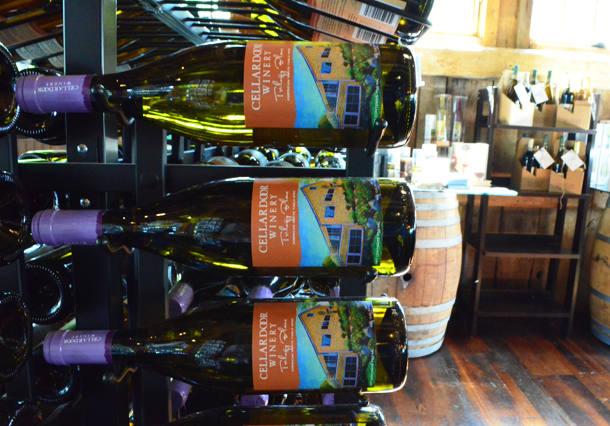 Wine is by no means a typical Maine product – we're known for lobsters and blueberries. That said, we were all pleasantly surprised by the Cellardoor Winery experience. Set in a refurbished 1790's barn, the tasting room overlooks a pond, mountains, and the new vineyard that's just ready to be harvested for the first time this year! They import their grapes from around the country, but can't wait to start using Maine-grown grapes! Across the road sits the newly expanded winery, built in 2010. Things are going so well they've started expanding again and hope to double their production in the coming years.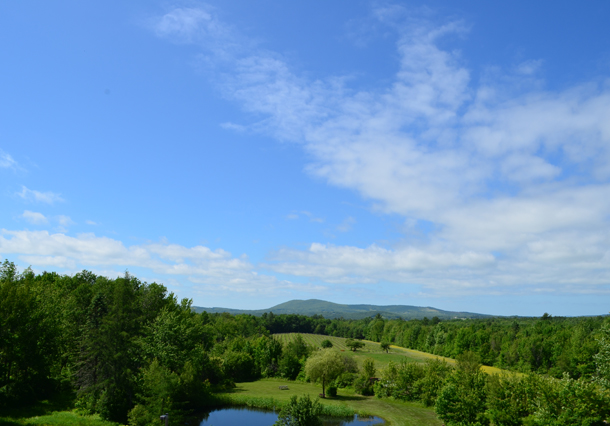 Owner Bettina Doulton joined us in the tasting room after the tour and let us in on the story of Cellardoor Winery. She bought the winery in 2007 after a long career managing mutual funds with Fidelity Investments in Boston. When the winery went up for sale, she decided to make a change. She moved to Maine and started to learn the ins and outs of the wine business. Bettina hired a Maine couple who trained as vintners in Washington state, and built a large function space to accommodate cooking classes, private dinners and even a few weddings.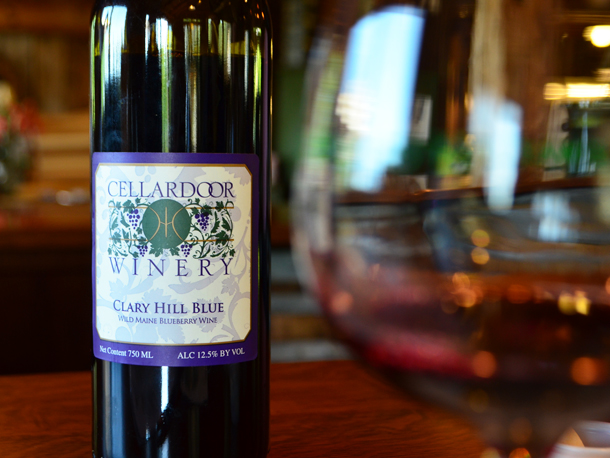 In the tasting room, you're given a sheet with around twenty options and are asked to choose six to taste. Bettina explained they want you to learn more about your own preferences from the tasting, as well as obviously experience the range of Cellardoor wines. We were intrigued by the Clary Hill Blue, a blueberry wine made with local Maine blueberries. It didn't taste at all like I anticipated. Make sure to try their dessert wine infused with 20% Maine maple syrup – so delicious!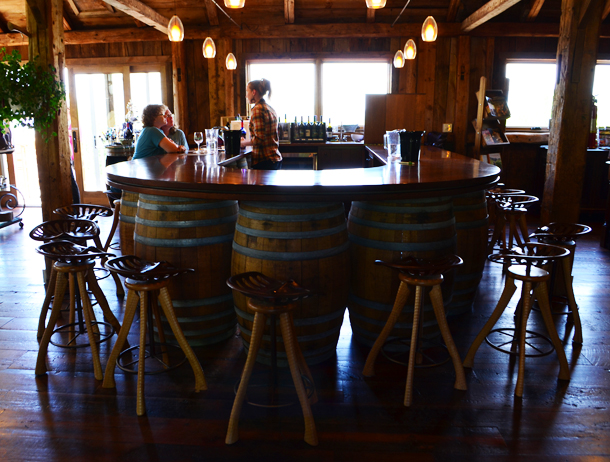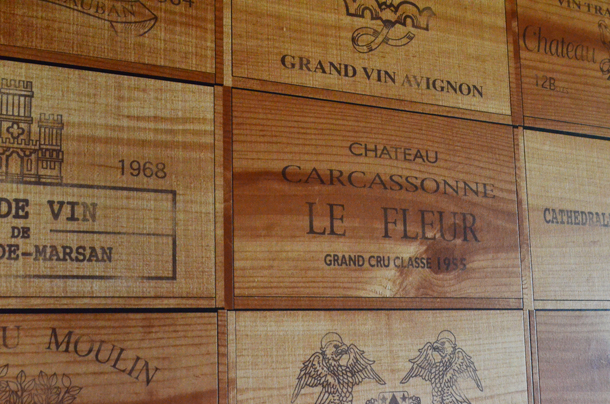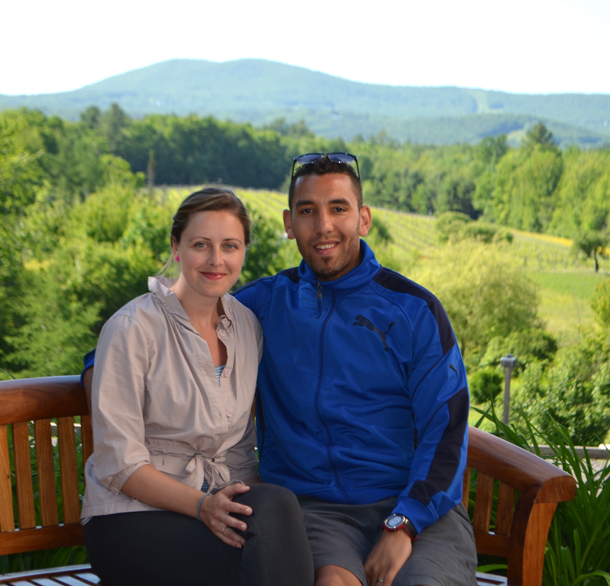 I love this last photo – doesn't it look like one of those fake backdrops they put behind you for your school picture? It's so pretty it couldn't be real!