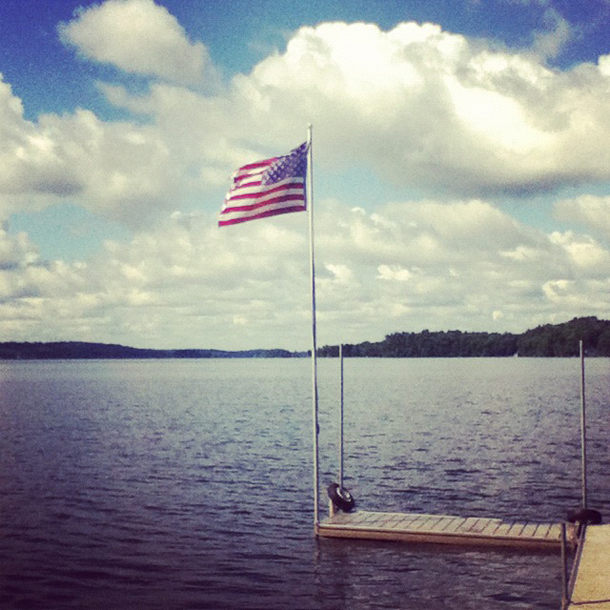 I took this photo last week. It's the dock at the ice cream store at the top of China Lake. When I was home I was surprised how many homes, businesses, cars, even docks, had American flags.
This Fourth of July has been a little odd – it doesn't really feel like a holiday! With all the rest of my family, including Michael, back in America, it just feels like any other day in Dublin. Except for tea time this morning in work – one of my co-workers decorated the office kitchen with an American flag and balloons and brought in chocolate chip cookies with little American flags. It was so festive!
Since I flew back on Monday, I've been in a blur of catching up at work, cleaning and organizing our house, and dealing with lots of small-yet-annoying house problems. Our immersion (the water heater you have to turn on whenever you want hot water) keeps tripping the electricity, and the kitchen sink is leaking. Thank goodness I have kind neighbors who are exceptionally handy, but man, I'm worn out!
Happy Independence Day to all my American friends and family – here, there and everywhere!