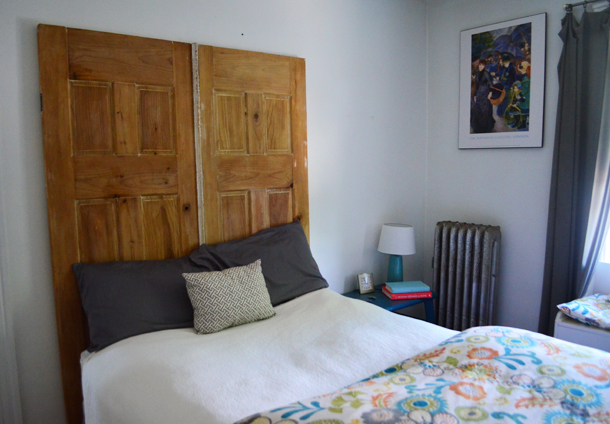 Isn't my sister's bedroom so great? Her apartment is very old, has high ceilings and everything is white, white, white. It makes such a great backdrop for big stuff! She lives in the top floor of the 4-apartment building where I used to live before I got married.  While I was home for this visit, she finished off these double doors to use as a headboard.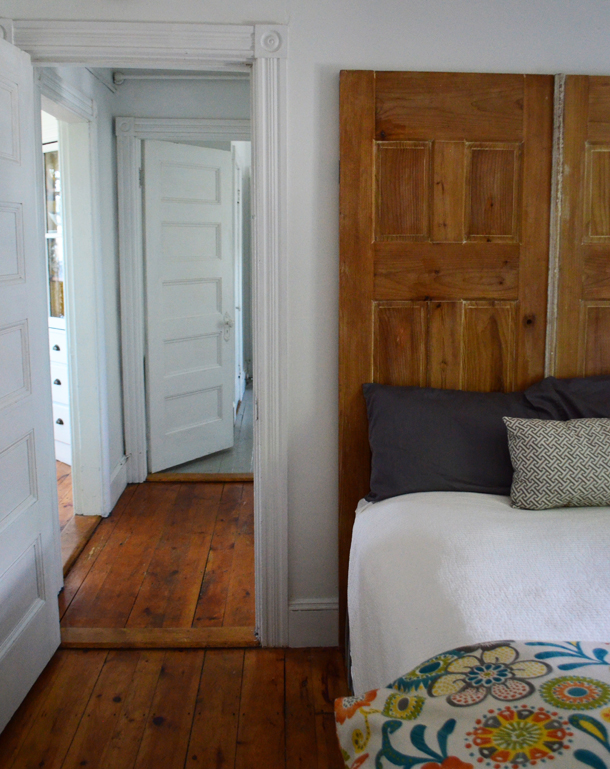 The doors were originally from my parents' 1820′s farmhouse and were painted with layer upon layer of white paint. My sister and my parents stripped and sanded them down to the wood. Don't they look cool?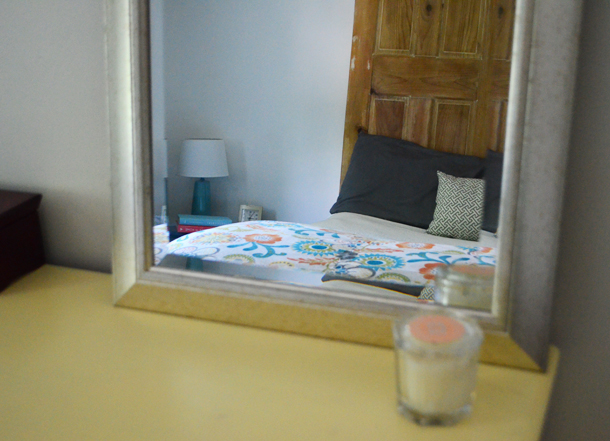 I would love to do something similar here in Dublin, but our teeny tiny bedroom just doesn't have room!