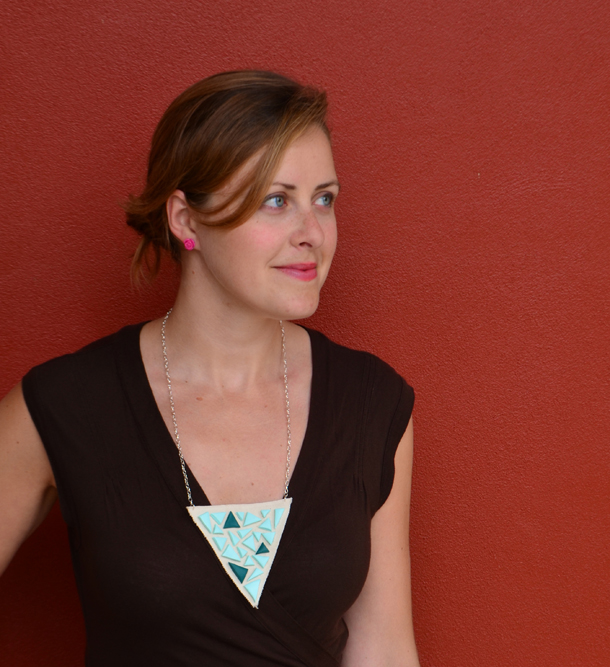 I've always been a bit of a wimp when it comes to statement necklaces. They make me a little nervous, all that statement going on. But when I saw Chelsea's tutorial for a chunky necklace sort of mounted on canvas, I was inspired to try my own version. I've been wearing it around town over the last week, making a whole lotta statements – and loving it!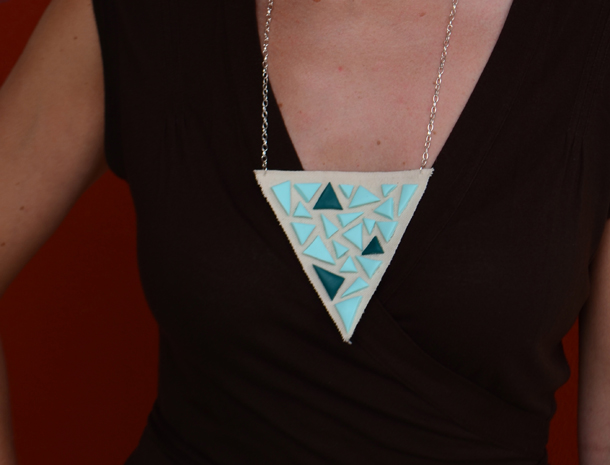 Here's how to make your own.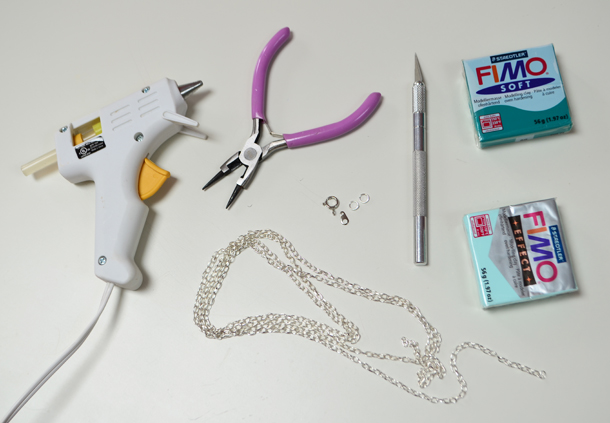 You'll need the following:
polymer clay like Fimo
rolling pin
knife
baking tray
canvas
glue gun
chain
findings
jewelry pliers
First, roll out your clay to about 1/4 inch thick. Using a knife, cut various size triangles. I cut about 40 triangles, which made this necklace and two smaller ones.
Place your triangles on your baking tray and smooth out any edges. Bake according to the directions on the clay package.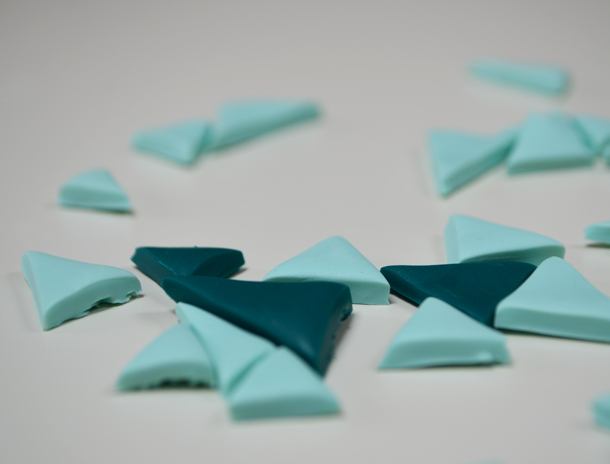 When your triangles are cooled (takes no time at all!), cut out a piece of canvas, making sure to leave enough room at the top corners to attach the chain. Arrange your triangles on the piece of canvas and secure them with a tiny bit of hot glue.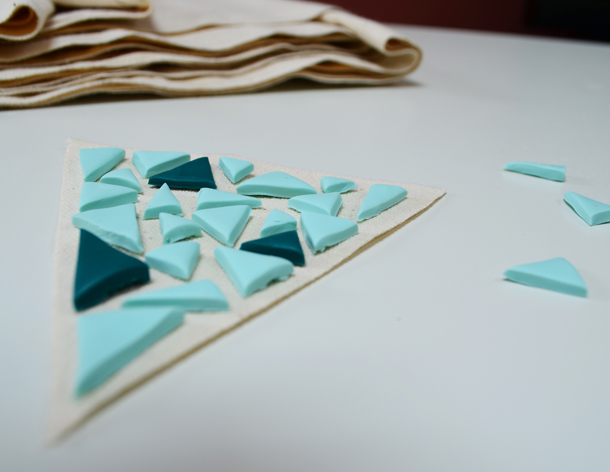 Using your jewelry pliers, attach loops to the corners and then attach your length of chain.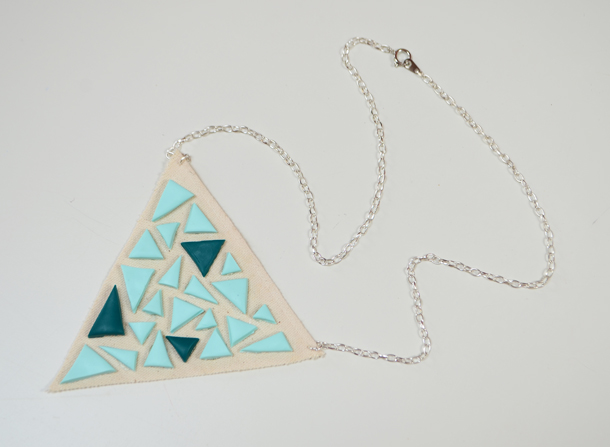 And there you have it! Your very own statement necklace!
{Then have your husband take a few photos on your way to brunch and try not to feel too cheesy!}