A few weeks ago, Groupon got in touch with me to see if I wanted to try one of their travel deals. I've written about scoping out travel deals when you're heading on vacation before, and I just think it's a great way to enjoy a new place and save a little money. We're already on the look out for Groupon deals for Maine for our trip next month.
When Michael and I saw a Groupon for the Armada Hotel in County Clare, we jumped on it. We rang the hotel to book a room and hoped they wouldn't already be booked – sometimes that happens with Groupons, they're very popular! We were thrilled that they had room for us last weekend.
I thought I'd take you on a little photographic tour of our trip to the other side of the country.
Scenic Roadtrip
We started off on Saturday morning and headed for the Burren. It's not quite on the way to Spanish Point, where the Armada Hotel is, but it's close enough that we had to make a little detour.
See all the rock behind the cows? That's the Burren. Lots and lots of rock. It goes on for miles, but apparently it's great for grazing cows because of the high mineral content.
Armada Hotel, Spanish Point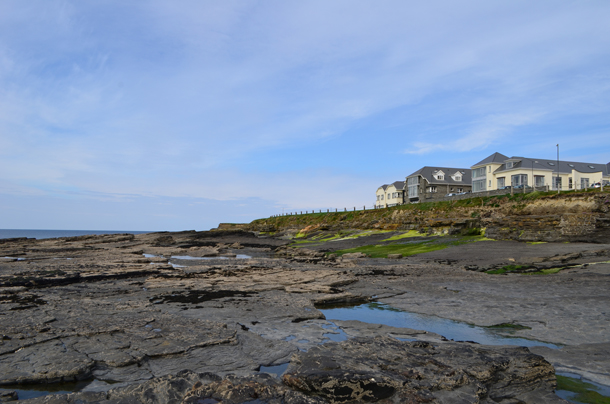 That's the Armada Hotel on the right. Not a bad little view!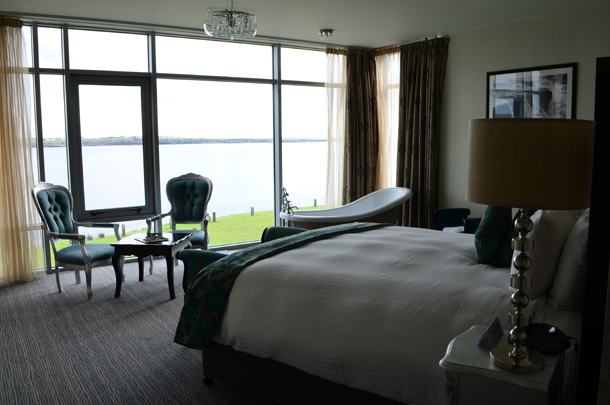 And the view was equally incredible from our room.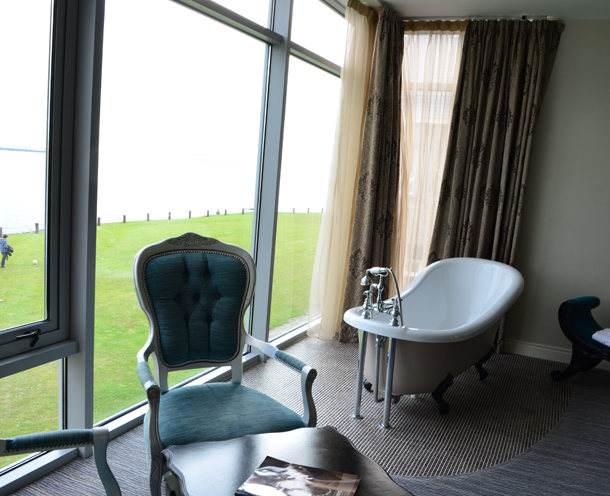 There was a wedding going on in the hotel – can you imagine having your wedding with that view?! But despite the wedding commotion, the staff were wonderful and welcoming.
The towel swans gave me a giggle!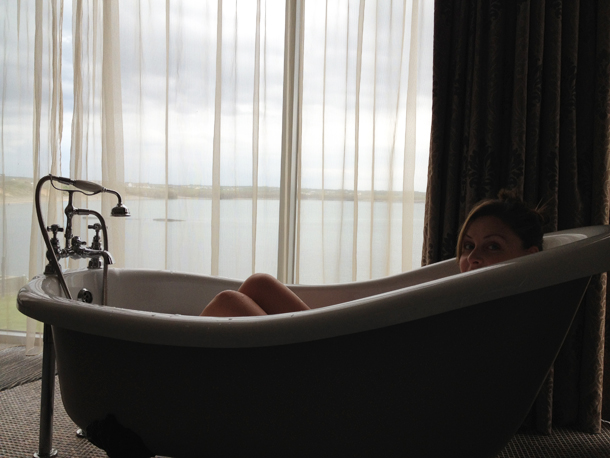 And of course, I had to try out the bathtub with the view. It was downright luxurious.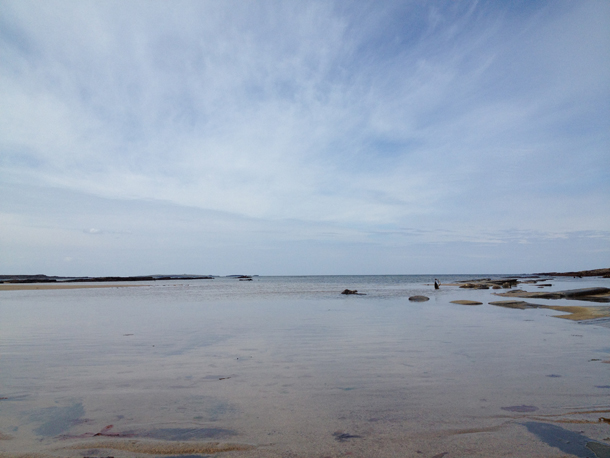 Even though we were only staying one night, I spent some time on the beach in the morning. I went for a run, then returned to take a whole bunch of photos of the sea. It was so nice to look out to the Atlantic Ocean and know Maine is just on the other side!
This photo makes me cringe – right after I took the photo, Michael crunched that poor periwinkle. I'm telling myself it was accidental.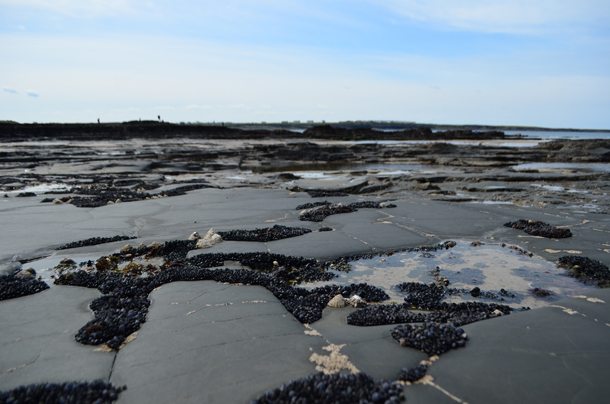 I was a little bit taken with these teeny tiny mussels, snuggled together in the crevices between the rocks. There were millions of them!
Cliffs of Moher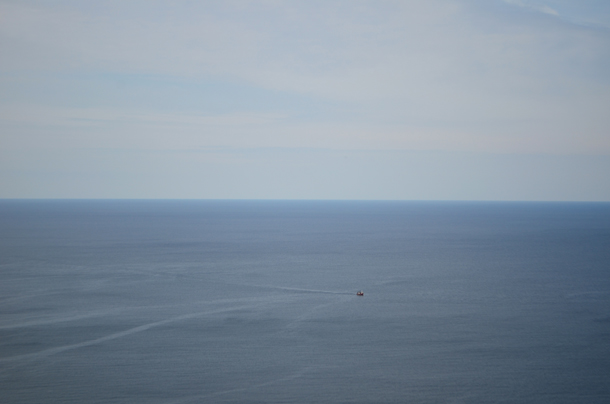 When we left Spanish Point, we headed up to the Cliffs of Moher before returning to Dublin. They were stunning.
Mike's still learning my camera, but I thought this photo was kind of nice anyway!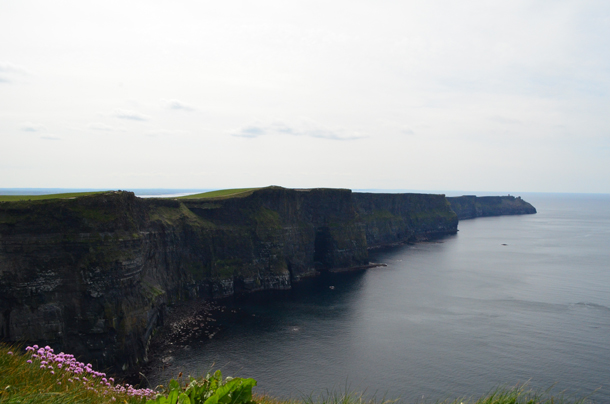 Overall, we loved our little trip away. It felt a little luxurious – which is really Groupon's charm, I think. You get to experience something you might not otherwise try because its normal price might be just a bit too expensive. But if you get a Groupon, it feels like a treat.
If you're planning a trip, to Ireland or anywhere else, check out the Groupons in your destination first. Just today, I saw a few in Ireland I'd like to try – like this sewing machine class or this walking tour!
I've also shared a few little videos of our journey over on Facebook.
This post was made possible by Groupon. However, all opinions in this post are my own.