Remember when I went to Italy? Wow, it seems like a million years ago. This is my last edition of photos from the trip. After Venice and Florence, we took the train to Verona. We were a little worn out, and a little train mishap delayed our arrival. But that didn't stop us from thoroughly enjoying 18 hour visit!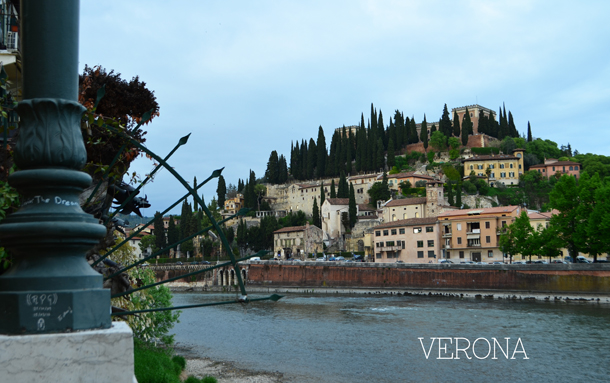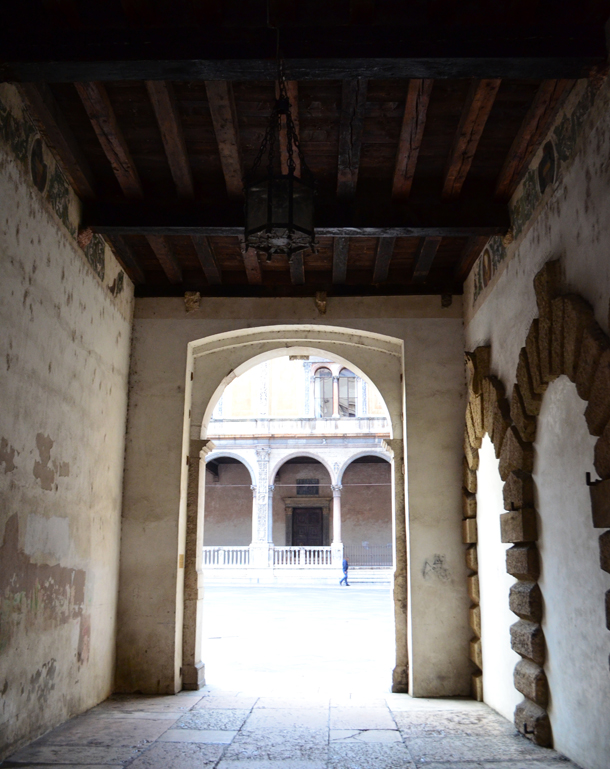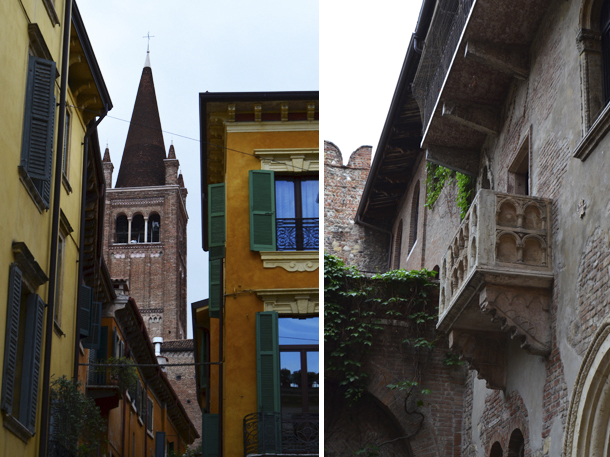 That photo on the right? Juliet's balcony. Well, her fictional balcony, anyway.
Natural ombre, naturally.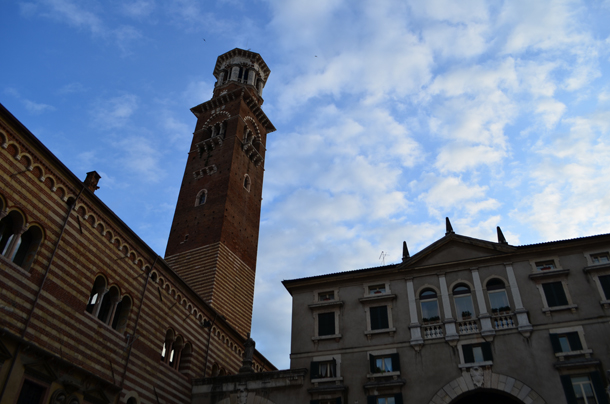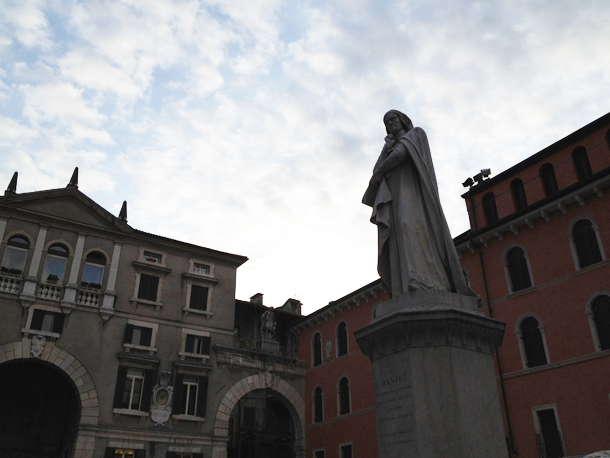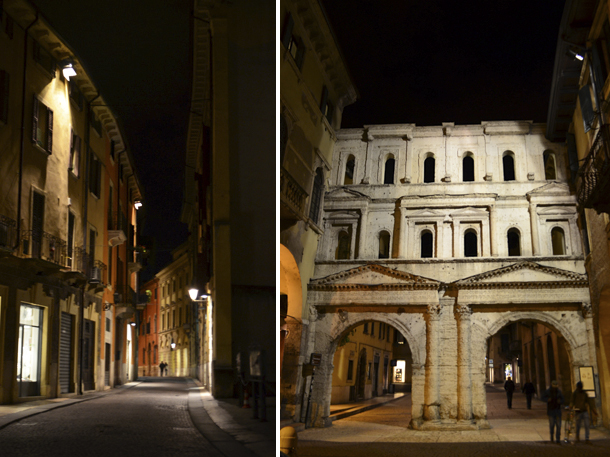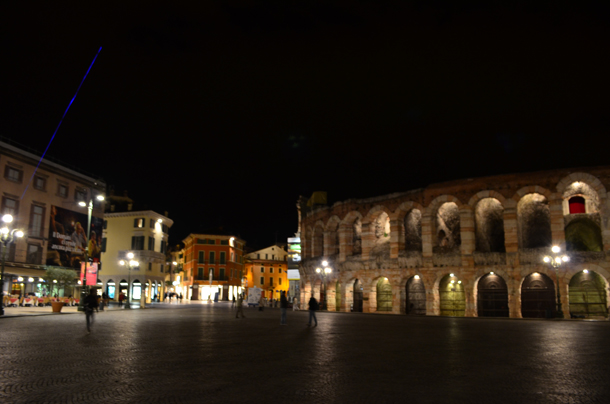 We loved Verona. The buildings were all vivid colors, and everything was kept up perfectly – almost like a movie set. And yet there were way fewer tourists than Venice and Florence, and we even went to dinner and couldn't order in English. Score!
Verona is small and you can get from edge to edge easily by walking. I wish we could have stayed longer and sat out in the piazza with a few glasses of wine! Next time, next time.
Logistics: 
We stayed at a little bed and breakfast across the river from the main part of town near the University of Verona. It was beyond sweet and the owner was a wonderful little Italian mum. She gave us great suggestions too!
A Casa di Giulia B&B, Via Luigi Bonomi, Verona, Veneto 37129
In case you missed it, we visited Florence and Venice too!