When we stopped at Rachael's house a few weeks ago during our trip to Limerick, I couldn't help but take photos to show you. Rachael and her boyfriend, Anthony, are just at the end of renovating an old row house in Limerick. It's beautiful, filled with light, and made me wonder how I'd ever have the vision for space and details that they did! They've also done an incredible job of preserving the look and feel of an old house while incorporating bright, modern elements.
They're still finishing odds and ends and are just starting the decorating process, but it's mostly finished.
But here's my disclaimer – I'm no interiors photographer and I found it a little hard to capture the full scope of each room. So use your imagination!
Editor's update: Click here to see the before version of this room! It's wild!
Rachael came up with the idea to move the upstairs fireplace downstairs, since the downstairs one was a lot less attractive. I love that she moved around what she had to make it work in the space. She also mentioned she had to fight with the builders to get them to agree to it – but she stuck to her guns because she knew it would work!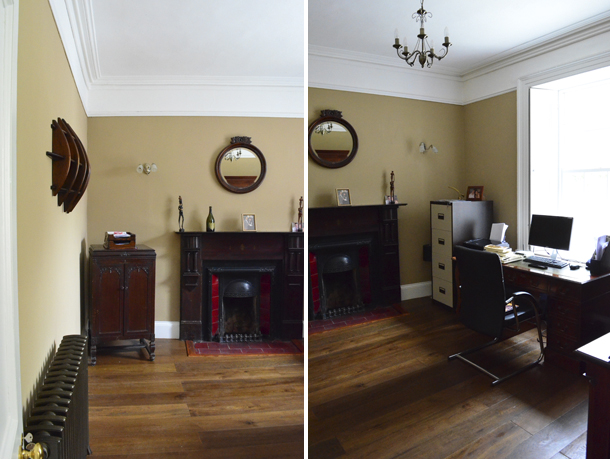 Rachael and Anthony bought the house with all the contents (can you imagine how fun that would be?!), and the unit in the left photo came along with it. It's an old record player box thingy – Rachael has plans to turn it into an entertainment center.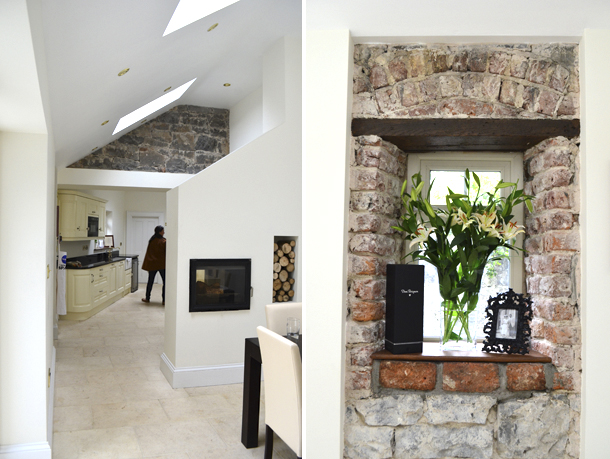 The kitchen might be my favorite part of the house – they renovated and included lots of exposed stone and added that see-through fireplace. It's so cozy to have a fire there when you're eating dinner!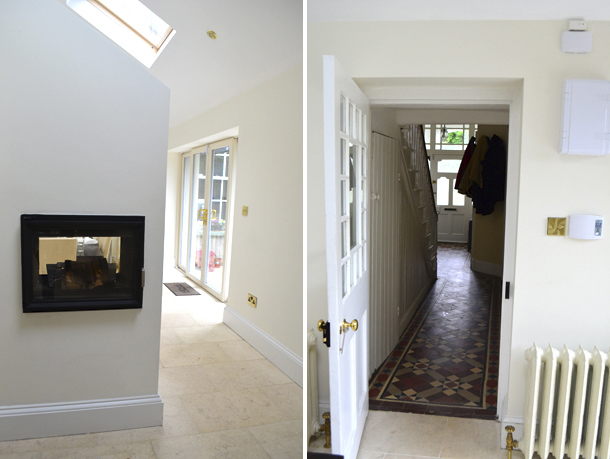 The tile in the entryway is all original – the tiles were left over from a church!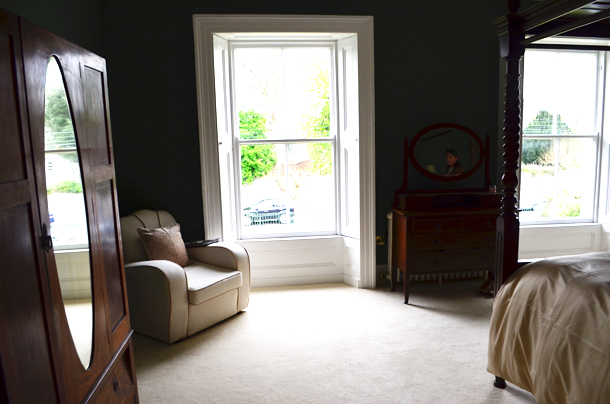 That mirror armoire came with the house as well!
All the doors use these cool skeleton keys and most of the rooms have original fireplaces that still work!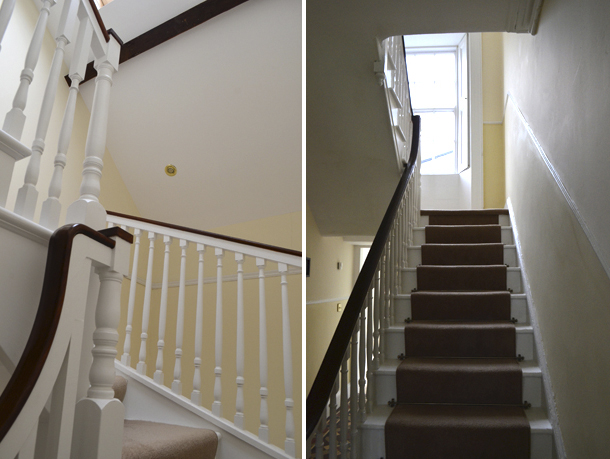 Rachael and Anthony renovated the attic and added this spiral staircase to the third floor. It makes the house bright and airy.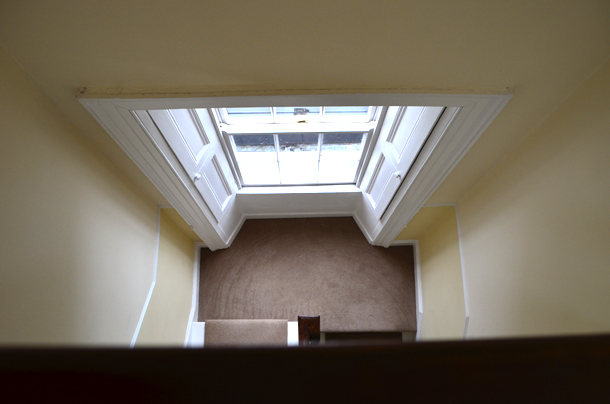 The view from the third floor stairs.
And of course, the third floor bedroom has exposed beams and stone. And a skylight that's great fun for looking out over the neighbors' back gardens!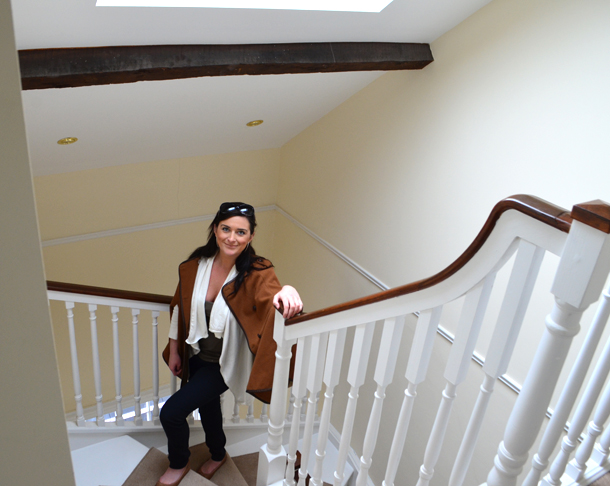 You might see a little more of Rachael and Anthony's house in the future. We're working on a project for the walls of Rachael's writing study. I'll keep you posted!
Thanks, Rachael and Anthony, for letting us peek inside your house!