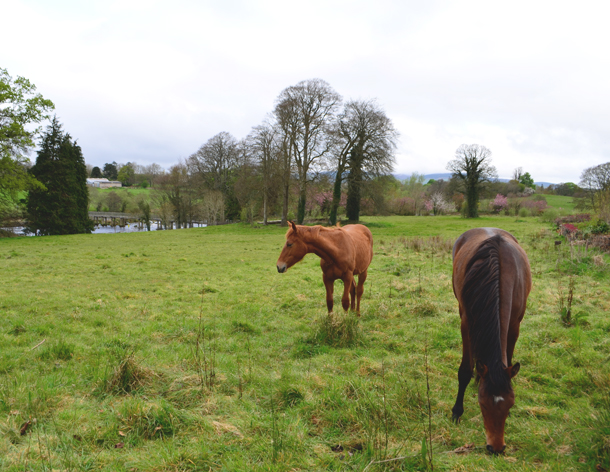 By the time you read this, my sister and I will be well on our way to Italy! She arrived yesterday morning and we hopped on a plane very early this morning. We're starting with one night in Venice, taking the train to Florence for two nights, then spending the last night in Verona. The forecast is for rain, but I'm hoping those forecast people have a change of heart.
I'll be taking Monday off, but I'll be back to share lots of fun travel photos with you on Tuesday. In the meantime, you can keep up with my travels on Instagram or Twitter – I'm @emilyholmes on both!
Now, a few little links for your weekend! Enjoy!
When I saw these hand-painted peonies yesterday, I nearly dropped everying and left work to go paint peonies. They're the perfect shade of tangerine!
If I could only get Chex cereal in this country, this recipe for Cinnamon Churro Chex Mix would be on my horizon.
This might be a nursery, but I'd love to translate the style to a whole house!
One of these days, I have got to make better friends with my iPhone camera. These camera apps look awesome!
Travelling to Ireland with kids? Check out these great ideas for keeping them occupied. Think they'd let adults try too?