It's been so long since I did a Truly Irish post! I'm very excited to share this one today.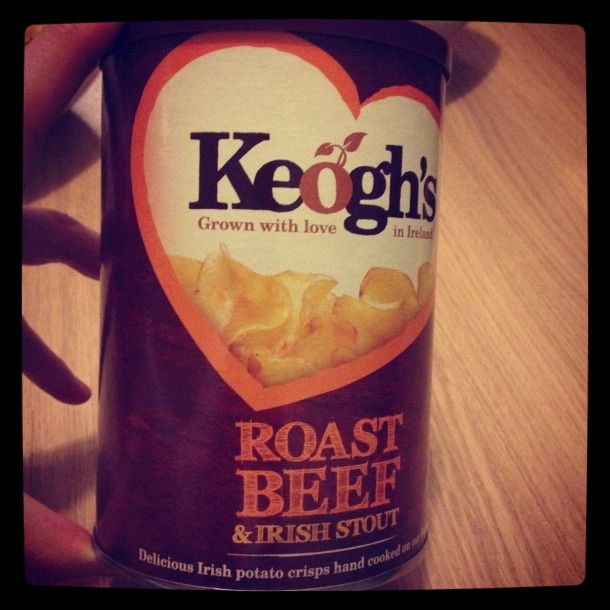 A few weeks ago, Michael and I had a delicious dinner with our friends Bill and Sharon. They cooked us a wonderful meal, which I'm trying desperately not to downplay with my excitement over a pre-dinner snack.
Before dinner (of crab salad, jambalaya and bread pudding!), Bill and Sharon introduced us to Keogh's hand-cooked potato crisps. I know they've been around for a while, but somehow I've missed them, probably because I avoid the potato chip aisle like the plague. I generally try to save my calories for chocolate. But when they're put in front of me, I'm a sucker for a good chip too.
Keogh's crisps are delish, but I was even more intrigued by what's on the bottom of the container: Spud Nav. Using the code provided, you can trace the provenance of the potatoes used to the field where they were grown. Isn't that fun? It gave me such a giggle. But in all seriousness, it's a great idea. Cheers to knowing where our food comes from!
Now, down to their flavours. All very Irish as well, including a special St. Patrick's Day flavour of shamrock and sour cream. I couldn't tell you exactly what a shamrock chip tastes like, but I can vouch for the roast beef and Irish stout. Very yummy.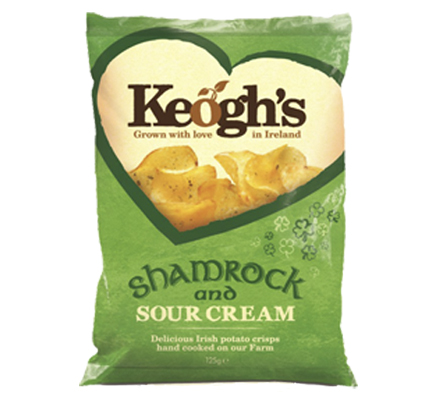 Oh, and aren't the Keogh family farmers just a tad cute? Ha!
In an effort to change the world's perception of Ireland, I'll be posting weekly about fabulous Irish artists, designers, makers, crafters and creatives in a series called Truly Irish. I'm taking tips and suggestions – send an email to emily (at) fromchinavillage (dot) com if you know of someone I should feature!