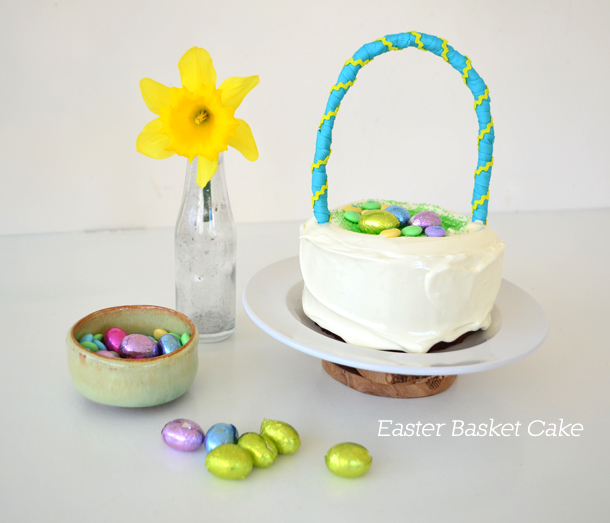 My family never had a big celebration for Easter growing up, but it was always a good excuse to get together with our extended family for a springy meal. Since moving to Dublin, I've been trying to reenact that part each year. (Not always smoothly!)
But this year, Michael has to work in Limerick over Easter weekend, so the day will be a little different. Don't get me going on how a country that barely separates church and state can allow a college basketball tournament on Easter Sunday. It's such a bummer!
In any case, I thought I'd make my mom's traditional Easter basket cake last weekend since we'll be missing real Easter. It is the simplest and sweetest little cake to make if you're the celebrating-Easter type.
Here's what to do:
1. Make your favorite cake – choose your flavor and size. I made a 5-inch cake that was about 2.5 inches tall, but my mom always makes a regular 9-inch cake in two layers. (I used this recipe and it was yummy!)
2. Frost your cake with your favorite icing recipe. I usually use a barely buttercream icing (confectioner's sugar, butter, milk and vanilla extract), but this time I used 7-minute icing and it was so marshmallow-y and shiny!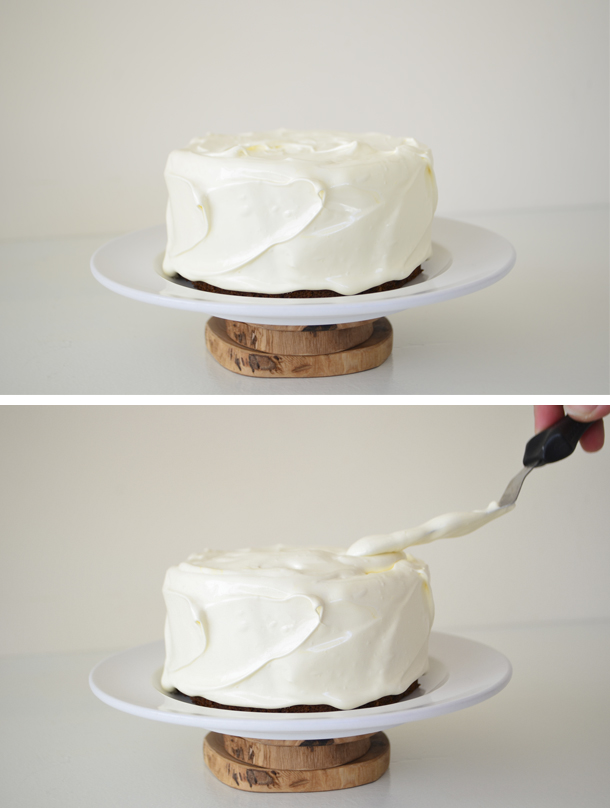 3. Create a little indentation in the top of the cake (my mom digs out a little cake from the top layer, but I just build up the icing a little at the sides since I happen to like extra icing) and fill it with green sprinkles or flaked coconut colored with green food coloring.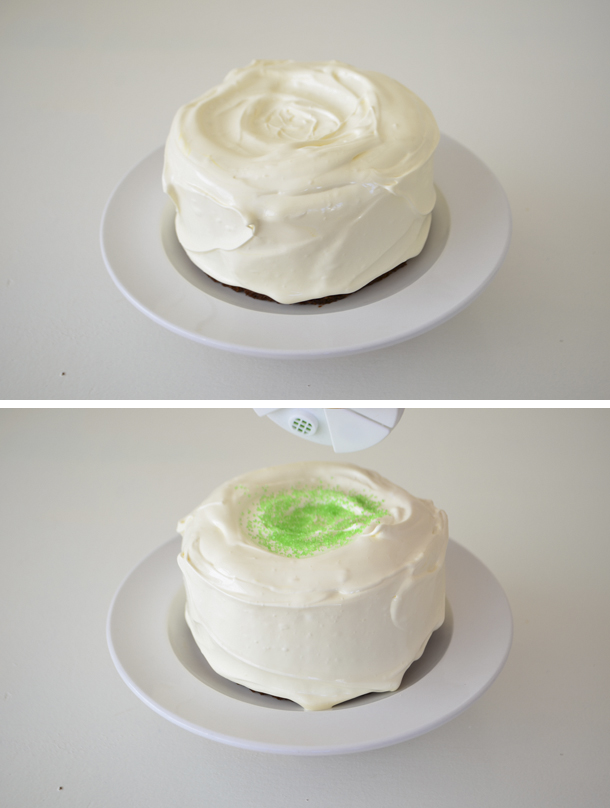 4. Make a little basket handle by scrunching up aluminum foil and wrapping ribbon around it. Curl it into a u-shape and insert it into the cake.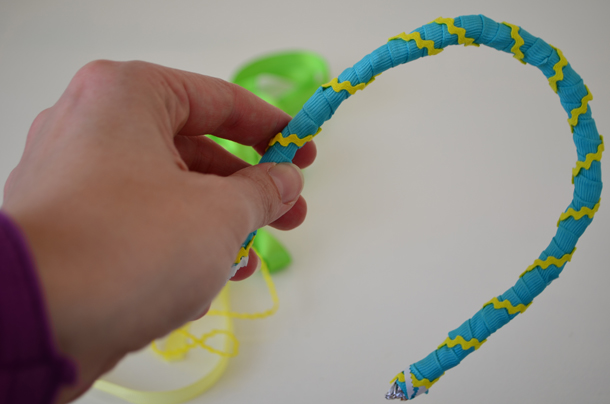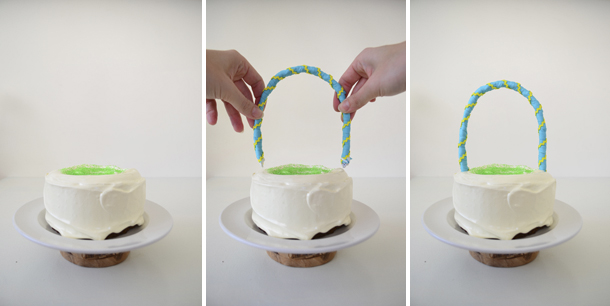 5. Fill the indentation in the cake with Easter candy and enjoy your sweet little cake!
And here's how I managed to include spring-y M&M's when you can't find them in Ireland! The cake was delicious – the icing was like marshmallow fluff but not too sweet. It was perfect with a little vanilla ice cream!