Happy Friday, everyone! I'm so relieved it's Friday. And I'm so excited to share with you today's Truly Irish post.
Little Hill Designs is a Waterford based company that uses sustainable and reclaimed wood to make these great cutting boards.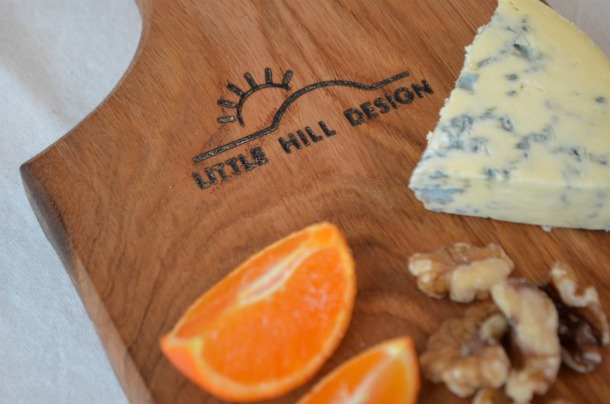 I exchanged a few emails last week with Ronan O'Brien, who started Little Hill Designs in 2009, and he explained he wants his boards to be durable, intentionally designed, and be a lasting addition to your kitchen, not something that'll wear out in just a few years. Finally, he wants the boards not to be too hard on the environment.  In fact, Little Hill Designs even plants trees to even out the wood they use making the boards. They're in the planting season right now!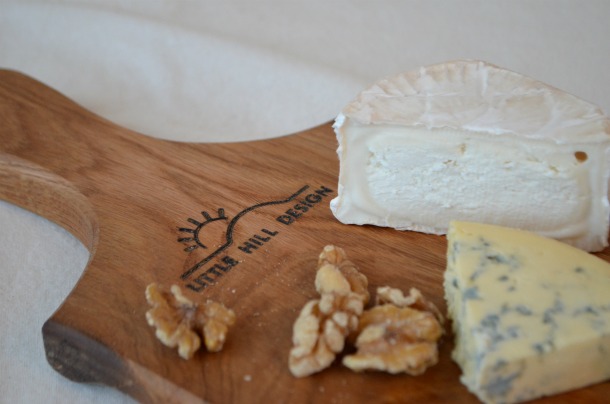 But beyond durable and sustainable, Little Hill boards are just really lovely. Ronan graciously sent me one of the small boards last week so I could try it out. Of course, I had to pick up some Irish cheese to try out my Irish board!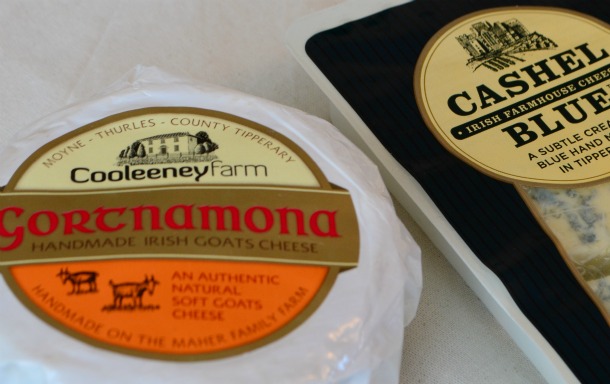 Now here's the really fun part. While I'm having a really hard time parting with this beautiful board, I thought I'd share the love and do a giveaway! I can't send you the cheese, but I'll send you the board. To enter, here's what you do.
First, make sure you like From China Village on Facebook.
Second, leave a comment here and say something nice. Like "Oh, those boards are so lovely!"
I'll pick a winner next Friday, February 17th. Make sure to check back here to see if you're the winner. Entries aren't restricted to Irish residents, I'll send the board to wherever you live – after all, the point of this series is to spread the Irish love!
But if you don't happen to win, you can pick up your own board (they come in lots of different sizes and in nine different types of wood!) at a bunch of places around the country or in the Irish Design Shop in Dublin. Or you can even email Little Hill Designs directly to order a custom designed board.
Thanks to Little Hill Designs for sharing their beautiful work!
In an effort to change the world's perception of Ireland, I'll be posting weekly about fabulous Irish artists, designers, makers, crafters and creatives in a series called Truly Irish. I'm taking tips and suggestions – send an email to emily (at) fromchinavillage (dot) com if you know of someone I should feature!