This morning did not start well. I overslept, my train was broken and all the buses were full, and I got soaked with blinding sideways rain walking to work. All I could think about, as I was trudging to work, was this book.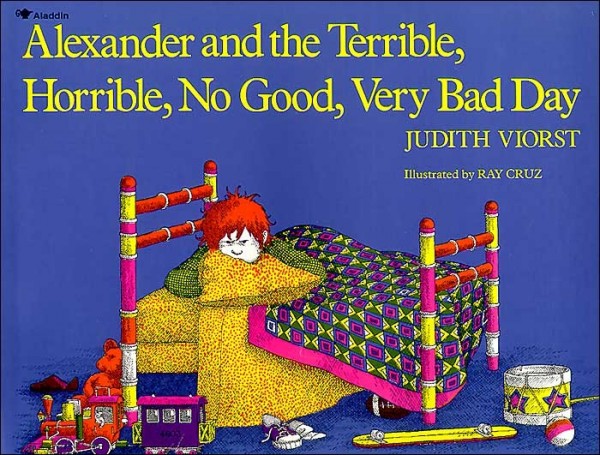 This book was a favorite when I was a kid. It is so exactly how I feel some days.
But, the sun's peeking out, I'm working on a few cool projects, and my socks are finally dry. Focusing on the small things is going to get me through the rest of this week!
What do you do when you start to have a terrible, horrible, no good, very bad day? Any tricks? I'm all ears!