Yesterday, after I missed out on "my" apples (but before I got the plums that saved the day), I had a bit of a forage around our Termonfeckin office grounds. I picked a few cups of blackberries from one of the fields, and then found myself eying the huge mulberry tree.
It's completely unsuspecting from the outside.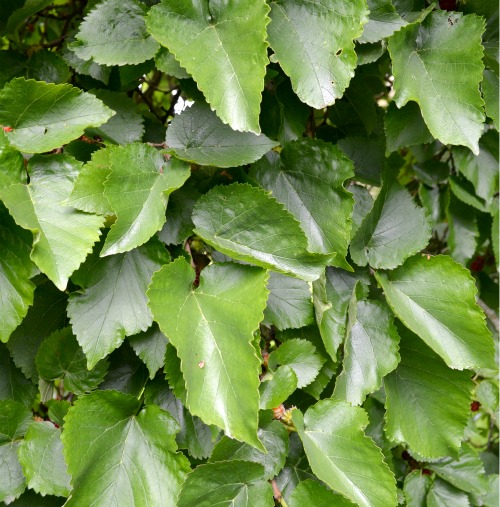 But this tree is very sneaky. Check out what's on the underside of all those leaves!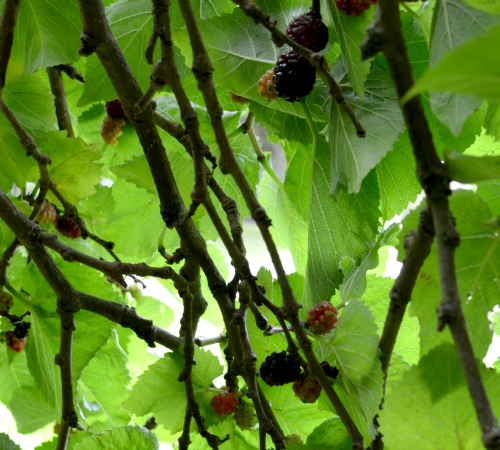 Big, fat mulberries! Now, to be honest, I've never seen a mulberry in my life until yesterday. And I don't have a clue what to do with them.
They taste a little more tart than blackberries, and they aren't as soft when you bite into them – a little more structure holding them together or something! But I think they'd be lovely baked into something sweet. So, I'm asking for your advice. Do you know anything about mulberries? Have a favorite recipe I should try or any tips? Preferably by tomorrow, please, so I can get baking!
Now for more pretty mulberry tree pictures while I wait for your wonderful ideas!
{The inside of the tree is quite hollow with lots of sloping branches to climb. Although I'm pretty sure our staff there wouldn't be too thrilled to see me out there climbing the mulberry tree!}
{They're huge, right?!}
{When you shake the branches, the ripe ones fall to the ground. Which means wearing white tennis shoes was not the best idea at all. Live and learn with these mulberries, I suppose!}