When I first moved to Ireland, I mistakenly thought that you couldn't really tell the change in seasons here. I was so wrong.
The seasons here are more subtle; the rain takes some of the edge off. But they're here, and there are tons of signs and changes that happen just like they do in New England. The leaves change in fall autumn, the flowers blossom in spring, and the lilacs and rhubarb scream out that summer is coming!
I've always been a fan of rhubarb. I grew up on rhubarb jam and strawberry-rhubarb pie. We don't have a rhubarb plant, and I held myself back from planting one this year because I don't know how long we'll be in this apartment and it would take a few years to really fill out.
The great thing is it's readily available in the grocery stores here. I've got big plans to try a new-to-me rhubarb recipe for rhubarb chutney. I'm a sucker for canning. I think it's because of the stock-piling factor. I love multiples.
But while I work on that, here are a few yummy rhubarb recipes to get us going!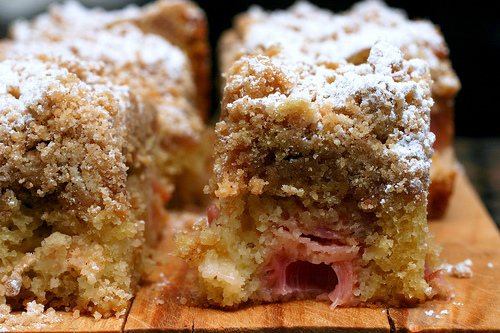 Wouldn't this Big Crumb Coffee Cake with Rhubarb from Smitten Kitchen be perfect for a weekend brunch?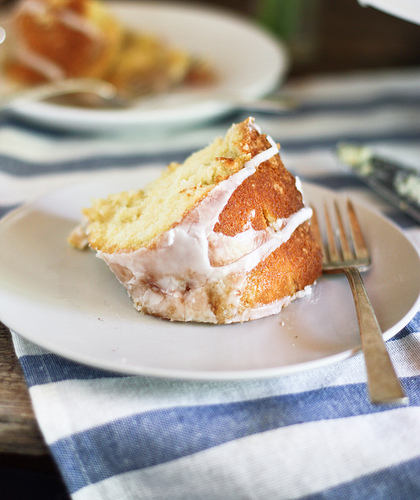 What about this Lemon Buttermilk Rhubarb Bundt Cake from Honey & Jam? (I am also a sucker for bundts.)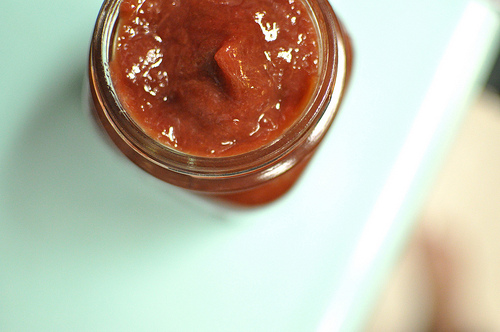 Or doesn't this sound yummy? Orange Rhubarb Butter from Food in Jars. And those are the cutest square mason jars. (Sucker for mason jars too!)