It's rainy and dreary here in Dublin today, but I think the February showers will hopefully bring March flowers. Or maybe even end-of-February flowers!
Now, down to business. Sticks. I've got an odd love for all things I could make with sticks, branches, driftwood. At the moment, we've only one big branch in our house, draped with fairy lights, but I'm thinking some of these ideas might have to happen soon!
Check these out: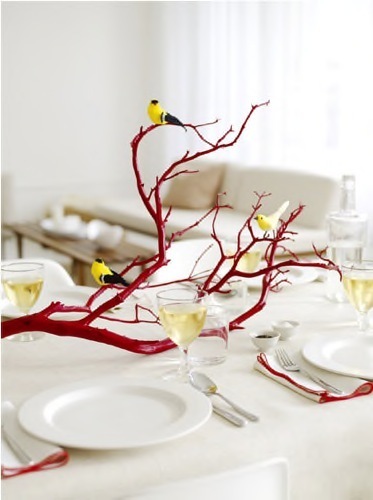 Wouldn't that be a beautiful Easter centerpiece painted in a springy color?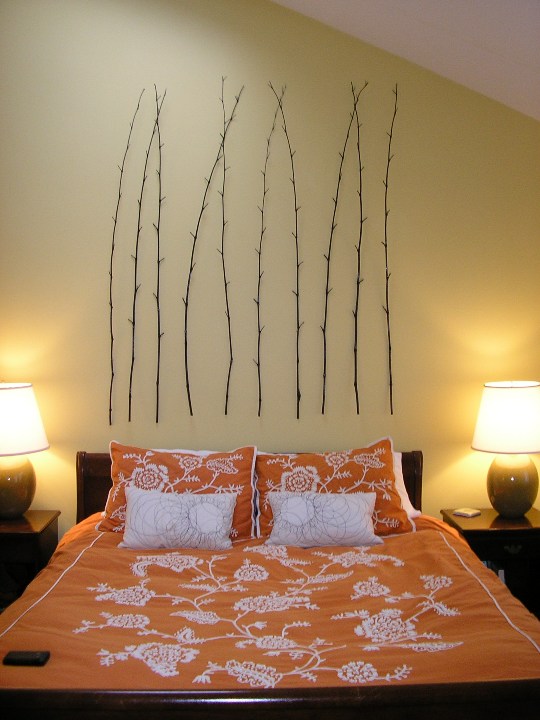 This headboard is so simple and I'm sure it would be really easy to make. Might be neat if you painted the twigs white or cream and tacked them to a white wall.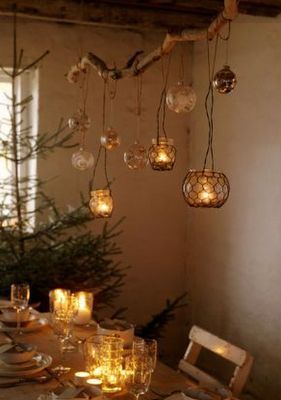 I'm not sure how this one is suspended from the ceiling, but wouldn't that be neat for a party?! Drama, drama.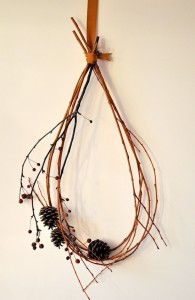 This might be a nice year-round wreath for the front door, no?
And this next one is my absolute favorite. I wish, wish, wish I could find a piece of driftwood like this….and that I had a house big enough to hold it!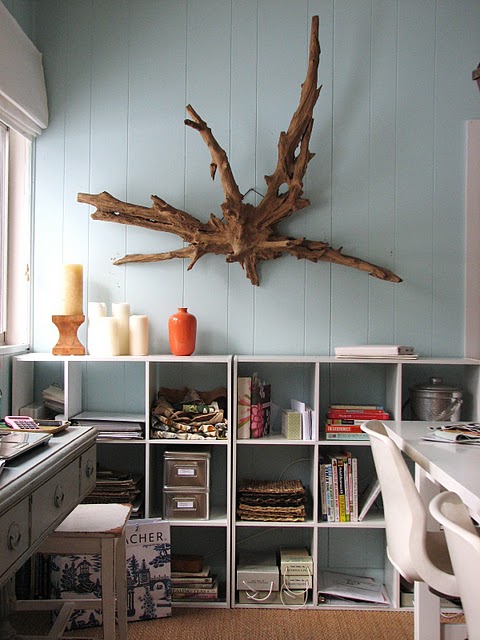 {I'm struggling with where I found these images – if you recognize where they're from, please let me know so I can give proper credit! Last image from here.}