Last night I was on a roll. It's getting springy here, and the sun seemed to stay up way longer than usual, so I thought I'd use up some leftover ingredients from the weekend's Febgiving.
I love this recipe for pumpkin bread, but it's almost impossible to find canned pumpkin in Dublin, so I always substitute roasted butternut squash. It's still gorgeous.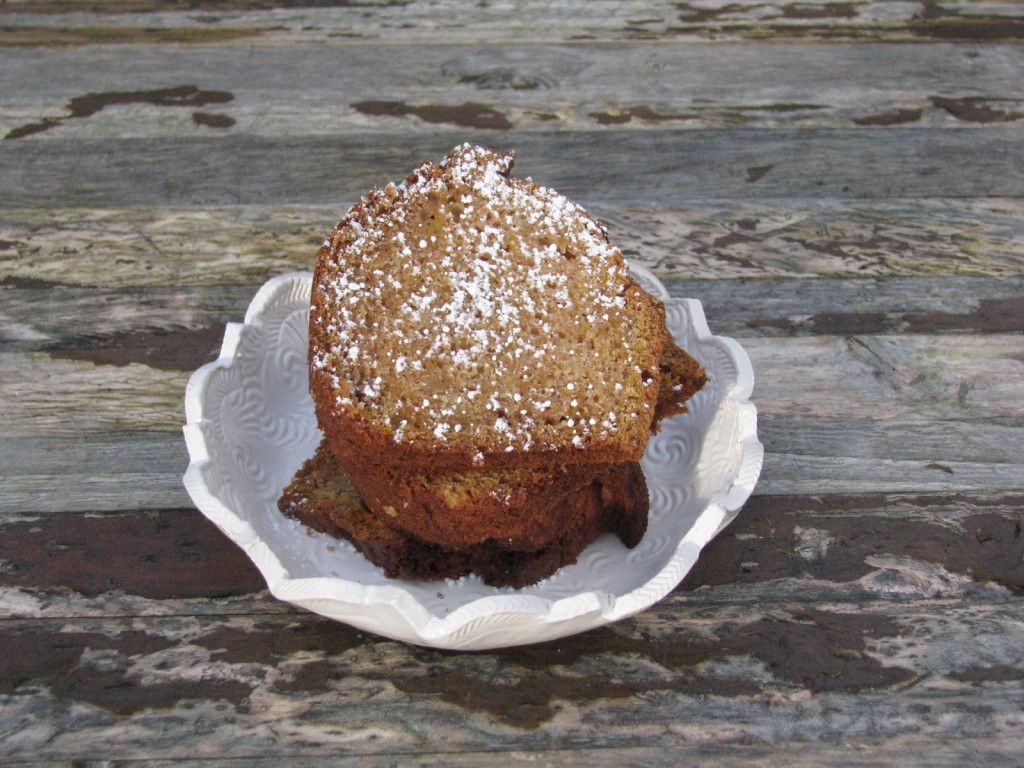 Pumpkin Bread
3 1/2 cups (450 grams) all purpose flour
1 teaspoon baking powder
1 teaspoon baking soda
3/4 teaspoon salt
1 1/2 teaspoons ground cinnamon
1/4 teaspoon ground nutmeg
4 large eggs
2 cups (400 grams) granulated white sugar
1 cup (226 grams) unsalted butter, melted and cooled
15 ounces roasted and mashed butternut squash
1/2 cup (120 ml) water
1 1/2 teaspoons pure vanilla extract
Slice a butternut squash down the middle and roast it until it's soft all the way through, about 45 minutes at 350 F. Let it cool and scoop out the insides and mash it with a fork. You don't want any big chunks, and you can puree it if you want, but I never bother.
Sift together the flour, baking powder, baking soda, salt, cinnamon, and nutmeg in a large bowl and set aside. In another large bowl, whisk together the eggs until lightly beaten. Whisk in the sugar and melted butter, then stir in the pumpkin, water, vanilla extract.
Stir the flour mixture into the pumpkin mixture and mix until combined. Now you can either divide the mixture and bake it in two loaf pans, or you can do what I do and pour it all into one big bundt pan. Bake at 350 F/ 180 C for about an hour, or until a toothpick inserted comes out clean.
The great thing about this recipe is that it makes loads. A bundt cake can easily be cut into 20 pieces. Talk about great option for a party!
And see that pretty dish the pumpkin bread is in? My lovely aunt sent it to me from Christmas and it's from this awesome Etsy shop. Love it!